Outcast And Rugby 18: A Quick Look Through The Bigben Area At E3
Continuing my journey through awkward booking during E3, I made my way over to Bigben, who had a lovely display with Maximum Games to show off all their awesome gear and five new titles on the way this year. Still running rampant to as many places as I could, I only had a limited amount of time to check some stuff out, so here's a brief rundown of what I could see. Games I got a look at include Outcast and Rugby 18.
First I was treated to Outcast, which is a remake of the 1999 game of the same title. Bigben has taken great care to make this updated version feel and play like the original while updating it with a modern look. I liked their approach to the game and the graphics do a fine job of making it feel like a remastered throwback.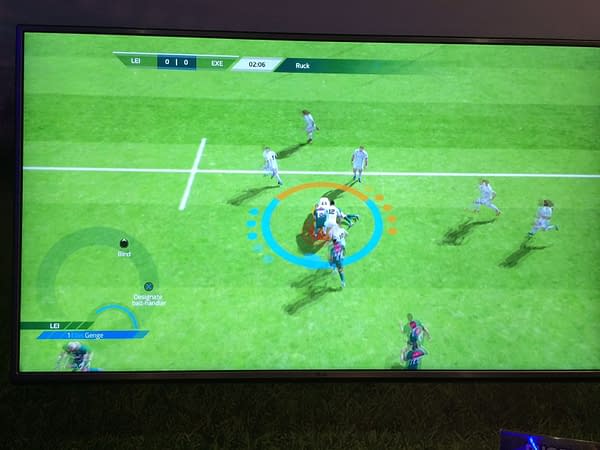 The other title I got to see was Rugby 18. Now, while rugby in general may not always play off well here in the States, the sport has a nice following in Europe, where Bigben is based. Unlike football-based games, this one has a lot more strategy involved in how you approach plays and decide how to gain control of the ball. A lot of time and care went into this system, and sports fans should definitely try it out.
I also got a quick glimpse of WRC 7 and Isle Of Man TT, both titles from Kylotonn Racing Games, which looked impressive from a graphics standpoint. But I had to move on before getting a taste as other players were trying them out. A decent showing for Bigben, and I can't wait to try Rugby 18 when it gets released.