Rare Confirms 3 Major Content Updates Coming to Sea of Thieves
If you enjoyed Sea of Thieves events like The Hungering Deep, you'll be happy to know that there are three more major updates coming this year. The news comes to us from Rare's studio head Craig Duncan and design director Mike Chapman, who did an interview with IGN this week. The pair confirmed that before the end of 2018, you'll get three more major content updates after the already announced "Cursed Sails" and "Forsaken Shores" events announced during E3.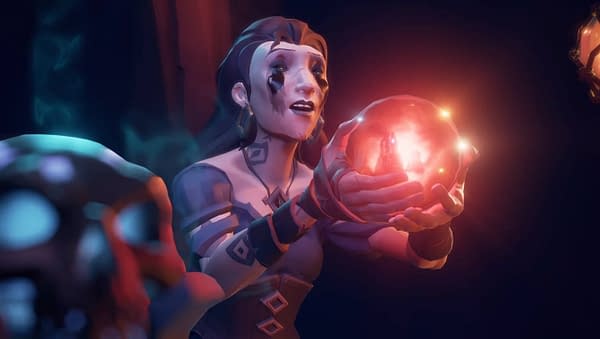 "We're trying to make amazing content as quick as we can," Duncan said, "but obviously we're prototyping new mechanics. [The Hungering Deep's] Megalodon is very different from Forsaken Shores, very different from Cursed Sails."

"We've actually organized the teams in a leapfrog fashion. So now that the Hungering Deep team are finished they're working on the next thing."
Seeing Rare make more content for Sea of Thieves is actually a breath of fresh air. A lot of the fans who dove into the game and managed to plunder everything they could had basically written the game off within a month of its release. It's refreshing to see the team not only create new adventures and expand their own world but give new challenges to even the most hardcore of hardcore players. Here's hoping they keep this kind of thing up for the next couple years, as there's a lot more you could do in this game from what happened with pirates in the real world if they chose to add it.