Razer Reveals Viper Mini Signature Edition Gaming Mouse
Razer has dropped what is essentially the high-end side of gaming mice with the Viper Mini Signature Edition.
---
Razer unveiled a brand new gaming mouse for the hardcore gamer who wants to compete in fashion with the Viper Mini Signature Edition. Boasting that this is the lightest mouse the company has ever crafted (weighing in at just 49 grams), the design has been made to provide wireless performance filled with the company's best-in-class tech. It comes with an ultra-durable magnesium alloy exoskeleton chassis that matches the form factor of the standard Viper Mini, but sets it apart in design and specs in every way. We have more about the mouse below as it is currently up for sale for $280.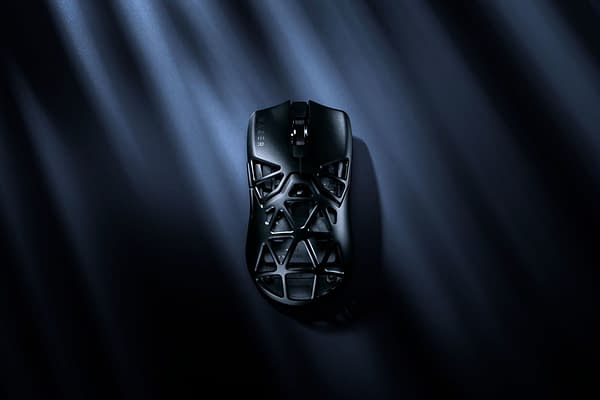 "Engineered for the gamers that dare to want it all, the Viper Mini Signature Edition is the pinnacle of gaming mouse performance. Weighing an astonishing 49 grams, gamers can experience true perfection with a master-grade gaming peripheral packed with our best-in-class technologies, all in one perfect form. The use of magnesium alloy and injection-molding techniques enabled significant weight reduction in the mouse without compromising on durability, while still allowing for a comfortable grip in the popular Viper Mini design. These choices enabled the Viper Mini Signature Edition to remain hyper-lightweight at just 49 grams while still delivering world-class performance. Crafted from high-grade magnesium alloy, the Viper Mini Signature Edition features an exceptional weight-to-strength ratio, owing to a new intricate, ultra-durable design created using an injection molding technique."
"Each unit of the Viper Mini Signature Edition is created with an injection-molded exoskeleton that is then CNC machined, and polished. The exoskeleton shell then undergoes passivation to reduce any susceptibility to corrosion, after which it is painted and assembled. At each step, each unit is meticulously inspected to uphold only the highest quality. Boasting the Razer Focus Pro 30K Optical Sensor, Razer Optical Mouse Switches Gen-3, and HyperPolling Wireless with true 4000 Hz wireless polling rates, the Viper Mini Signature Edition features the fastest wireless gaming technology from Razer for higher speeds and stable performance. In addition, the Viper Mini Signature Edition can fully charge in under 90 minutes thanks to a 2C charging rate, which is four times the peak charging capacity of most other wireless mice. The Viper Mini Signature Edition comes with a pre-paired Razer HyperPolling Wireless Dongle, a set of Corning Gorilla Glass 3 Mouse Feet, a microfiber cleaning cloth, 2 Razer Mouse Grip Tape sets, and two alcohol prep pads."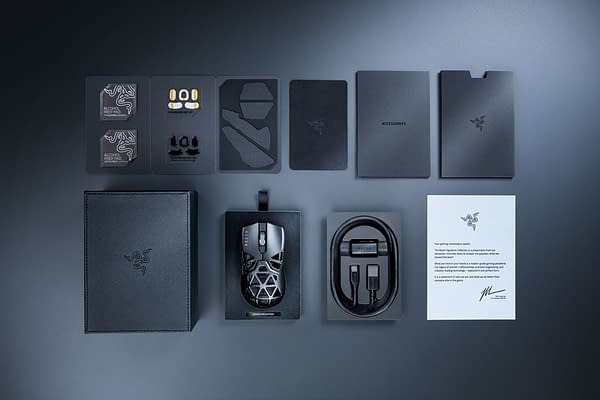 "We set out to create the best lightweight performance gaming mouse," said Barrie Ooi, Head of Razer's PC Gaming Division. "We went beyond our usual design process to look at material selection and alternate industrial designs to create an ultra-durable magnesium alloy exoskeleton chassis in the fan-favorite Viper Mini shape. As a result, the Viper Mini Signature Edition is just 49 grams light with no compromises, making it our lightest mouse ever."
"The Viper Mini Signature Edition represents the most ambitious design and engineering project we've ever undertaken," said Charlie Bolton, Head of Industrial Design at Razer. "We wanted to push beyond the traditional honeycomb design, and this required a material with an outstanding strength-to-weight ratio. After evaluating plastics, carbon fiber, and even titanium, we ultimately chose magnesium alloy for its exceptional properties."