Regarding Women, esports, and "Ellie"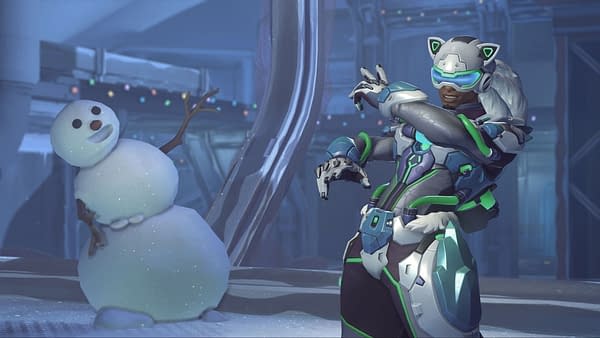 Women in esports is a pretty touchy subject on multiple sides. There are the fans who think women don't do well in professional esports because women are bad at games. There are the conspiracy theorists who think the only women who are good at esports get to their top ranks due to cheating. There are the fans who claim they don't care whether women are involved or not, as long as they play well, but will actively shut down any discussion about how difficult it is to navigate the gaming sphere as a woman. There are the fans who treat all news of a new female esports pro with the kind of fervor you typically see directed at pop stars and celebrities. There are the esports pros who talk down to their female colleagues and journalists alike. And then there are the female pros who live and work in a community that treats them with suspicion, hostility, and sometimes open violence.
No matter how you look at it, the idea of women being prominent members of the esports scene tends to elicit extreme reactions from anyone who even knows what esports is.
I've written about the gender disparity in esports previously, which was mostly a "by-the-numbers" report. Those numbers are well out of date now, and didn't include a whole lot of discussion about the skills of the women in question, because I felt it detracted from the facts.
Since writing that article, I've spent more time covering esports events live and talking to players. I've had male pros sit down for interviews and spend half the time giving me definitions of terms like I couldn't figure out that "counter-strat" meant "counter strategy" all on my own. I've sat in the cafeteria of a sports venue and offered space to a group of women who needed a clean table, only to have them ask me what team I was with, because the natural assumption at esports events is that the women are there to cheer on a team or are related to one of the pros. I've stared at team rosters and seen the names of only men more times than I can count.
A simple google search will show that most esports games have very few pros who are women and even fewer who are openly LGBT+. The racial divide in esports is also rather steep, with most players being of Caucasian or Asian descent.
Now, some may look at the numbers, shrug, and conclude that the clear divide by gender, race, and orientation is a coincidence. However, to do that, you need to be willfully blind to the disadvantages women, people of color, and the LGBT+ community face to this day across the political, social, and financial arenas.
To say that esports could be a hostile or uncomfortable environment for people of the none straight, white, male variety is an easy claim to back up. Sure, some games are better than others. StarCraft has Scarlett, Dead or Alive 4 had Mystik, Counter-Strike: Global Offensive has several all-female teams, and the Overwatch League has Gegori. But for every Scarlett, Gegori, or Mystik, there are hundreds of male pros. While women slowly made inroads into esports, things still looked pretty grim. Gegori was initially kept out of the Overwatch League with team managers claiming the reason for her exclusion was because she didn't have a history of working well with their players. It was only after fans, pros, and journalists went after the league for ignoring the top Zarya main that she was added to the Shanghai Dragons.
And then Dominique "SonicFox" McLean was given the Best esports Player award at The Game Awards. McLean described himself as "gay, Black, a Furry" during his acceptance speech, which naturally made headlines. Gaming had its first major award-winning esports player who didn't fit the typical mold. It looked like esports was learning some acceptance.
Rumors indicate that "Ellie" was a false identity created as a "social experiment" by Overwatch players that got out of hand.
Regardless of how true those rumors are, the fact is, "Ellie" has hurt the chances of other esports players and given voice to the groups who decry the thought of professional female esports players.
The idea of doing a "social experiment" to see if women actually face harassment isn't a new one. There are plenty of stories about men who create fake profiles on dating sites to see if women really have it as bad as they say they do. It underlies the idea that most men don't believe women about the problems they face until they experience it themselves.
All it does is highlight the many ways sexism permeates our society, and how prone to it the researchers of these "social experiments" are. A quick walk through Twitter can tell you exactly how kind esports and gaming circles are to women. You don't need to fake an identity for that.
That her identity was fake gives credit to the people who threatened to dox her. It legitimizes doxxing. And it increases the amount of harassment women in the gaming sphere will face.
Plenty of people are outraged over the "Ellie" situation, and for good reason.
The only bright spot in to find amidst the "Ellie" fallout are the various lists of female players in the Overwatch Contenders league that are making the rounds. The point of the lists is to help support other female players, so they can have a chance at making it into the minor league arm of Overwatch's esports league.
At this point, the damage has been done. And we'll continue to feel it for years to come.
If there's any lesson to be found in the "Ellie" situation, it's that esports isn't a great place for women and that's a problem. Just look at the comments on any piece about "Ellie" and you'll find plenty of reasons why.