"Remnant: From The Ashes" Receives A New Labyrinth Trailer
Perfect World Entertainment released a brand new trailer today for Remnant: From The Ashes, this time focusing on a deep-diving labyrinth. The survival-action shooter is still over a month away, but the devs are wasting little time showing you all the hostile worlds you're bound to uncover and deal with. This sneak peek shows you just how many problems you're due to run into, as they've already shown you the Ruined Earth, the jungle world of Yaesha, and the desert wasteland of Rhom. Now get a look at what waits for you in the maze before Remnant: From The Ashes is released on August 20th for PC, PS4, and Xbox One.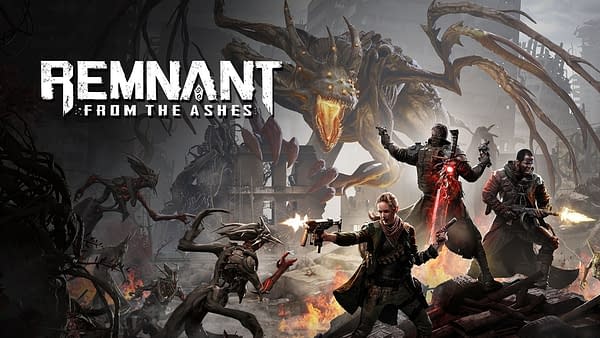 Many believe Ward 13 was built as a safeguard against a final World War that never came. Others believe that it was a research facility where new weapons were being developed. Neither could be further from the truth… At the onset of the Root invasion, wards were built to study the World Stones, which eventually led to travel between worlds. Ward 13 is as close to home as players have in Remnant: From the Ashes, keeping the Root out and those who would rebuild humanity safe. This base of operations will offer players upgrades, supplies, new gear and pieces of lore about a world long lost. The Labyrinth is a boundless dimension and physical connection between planes of existence. Composed of floating islands connected by suspended pathways, the abyss may grant access to worlds temporarily severed from the World Stones. What other mysteries does this unknowable destination hide?