Well, we now have a good idea of how the remake of Resident Evil 3 is going to look after the initial artwork for the game was leaked today. The artwork was posted up on GamStat, which has since been removed but the listing still remains, showing off the two pieces of art you see here. In case you're wondering how they got this art, Gamstat tracks additions made to the PlayStation Network, so we frequently see new additions made for both the Japanese and international versions of games, like Resident Evil 3. Clearly, everyone in the game has had a bit of work done as we can see here.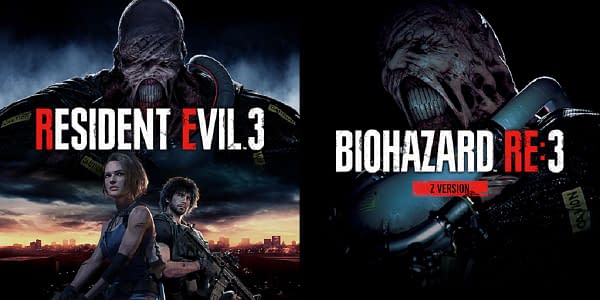 Jill Valentine and Carlos Oliveira look like they have seen a few things and haven't had time to really clean up since everything went down. And then we have Nemesis, which holy crap, does he look worse than ever before. Nevermind the weird purple power suit he had before, this dude looks ready to wreck us. Hopefully, this leak leads Capcom to release more info about the game now that the cat is out of the bag on the designs.
Enjoyed this article? Share it!