Review: HyperX Cloud Gaming Headset for PS4
One of the fun items we saw on the electronics front back at PAX West a few months back was the HyperX Cloud Gaming Headset for the PS4. We've had a few different headsets that were able to plug into the PS4, most of them do well but few were specifically designed to be just for the console alone without any additional systems. So how does this one fair compared to others we've tried? We cracked it out of the box, plugged it in and gave it a shot.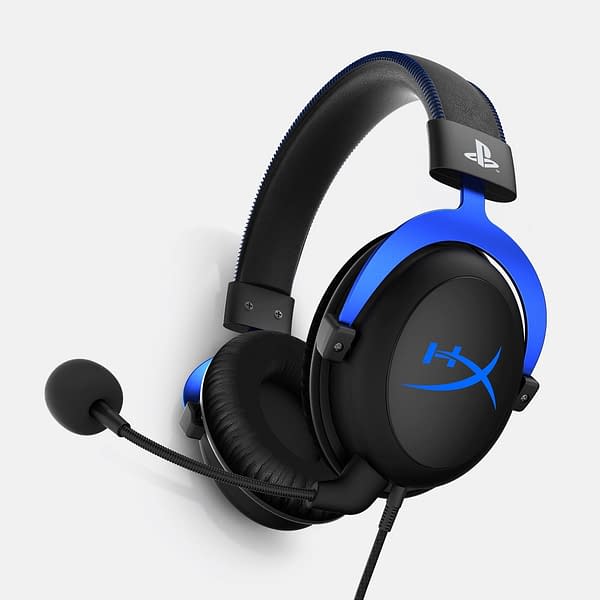 First off, let's focus on the design. The headband is pretty much all padding, there's nothing exposed of the metal band itself until you get down to the ears, which I thought was a wise choice. You got a layer of cooling foam wrapped inside a think layer of leather to give this cushioned feel that is easy to clean and soft on the head and hair. The band itself going down to the ears is a pretty thick chunk of blue metal, matching the PS4 blue. I say thick because even though it looks thin, it's actually got a few more centimeters of depth compared to other headsets. It will not bend, and you'll need to impact a lot of damage on these before they break.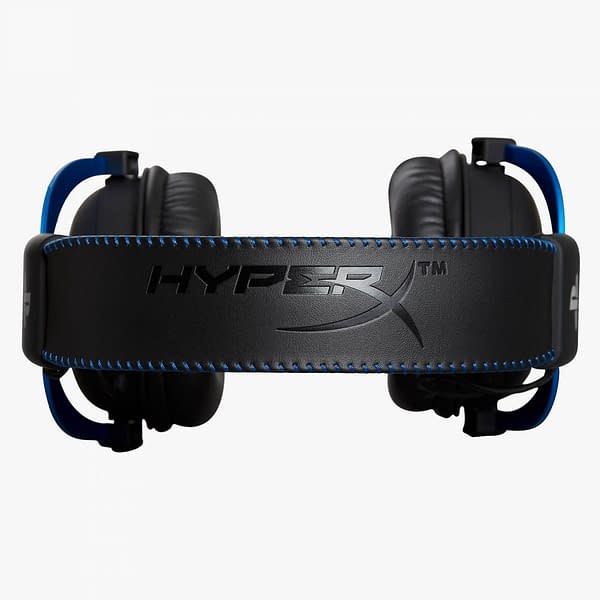 The headphones themselves are designed just like the band with the same cooling foam wrapped in thin leather, so while they rest on your ears they don't build up a ton of heat or sit uncomfortably. Because of the metal design, they don't twist to sit on your upper chest when you take them off, they can only tilt based on where your ears rest. Beyond the 3.5mm jack for the microphone, there's nothing too fancy about the headphones themselves. Speaking of which, you have a detachable mic that can be adjusted in multiple areas. I did find it off they gave you the headset equivalent of a boom mic cover. You can take it off if you'd like, but you might come in hot for other players with your audio. Best to leave it on, but it does look odd.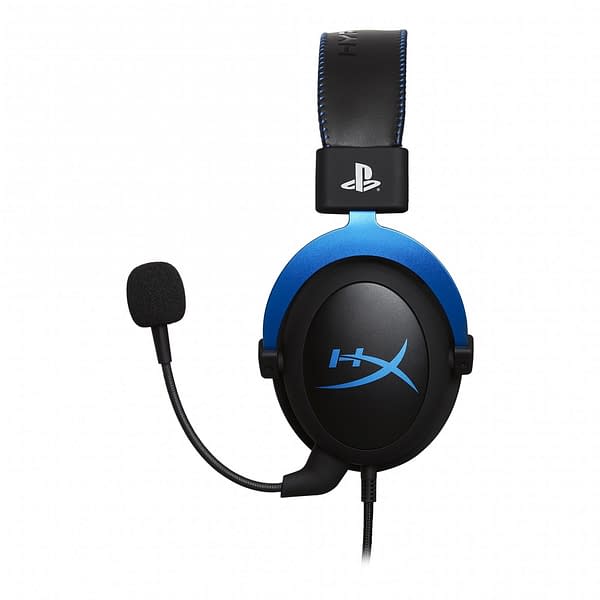 The cable is pretty simple with a 3.5mm to plug into the base of the PS4 controller. The audio controls come with a volume dial and a mute switch. This is a single dial that only controls the overall volume, it is not two separate switches, nor does it balance between game audio and chat volume. That's left up to you to balance in the game. It does what it needs to do, but after having other headsets that can control both from this kind of device, it's a little disappointing to see this one is a step back. As to the audio, it handled everything from the PS4 well. The audio was crystal clear and even handled games with surround sound pretty well. Dealing with chat audio was another story, but once you get the hang of finding a balance in-game, these work out alright.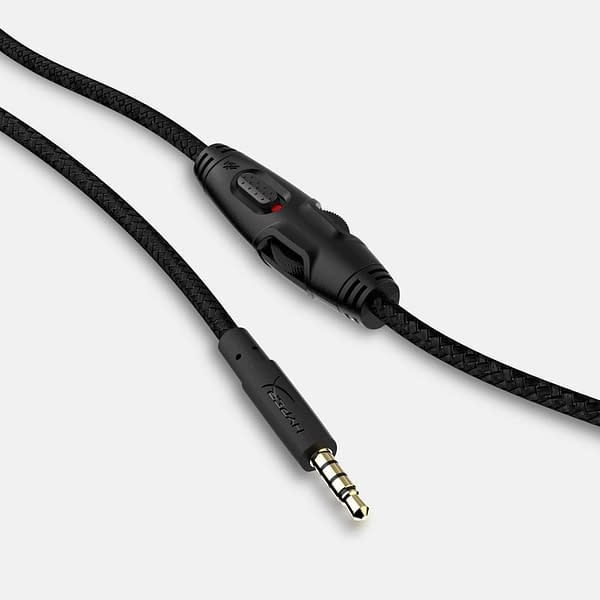 Overall, the HyperX Cloud Gaming Headset is a pretty good headset. If you're a hardcore gamer and you're obsessed with audio from every aspect possible, this isn't going to be for you. This was designed for the casual gamer who wanted something better than the dinky earpiece that comes with the console. It serves that purpose well by giving you a full range of audio, plus a better microphone to communicate with. They're not a bad headset, but they're not for the obsessed, they're right in the middle which is where a lot of gamers usually sit. This pair will run you about $70-100 depending on what store you buy them from. If you're PS4 exclusive and you demand a better experience that the one that came in the box, this is a nice upgrade.