Review: Jinx Splash Damage and Power Creep Shorts
Over the past month, we received a lot of awesome clothing from the good folks at Jinx to review. Now that we've spent some time wearing them, its time to tell you how they feel. We'll start with some summer favorites as we try out the Splash Damage and Power Creep shorts. First up is the Power Creep, which comes in their own pixelated version of a camo pattern that looks pretty cool both up close and from a distance. This particular pair has an elastic waist that is tightened by a thick drawstring, while the shorts themselves are 98% combed ring-spun cotton and 2% spandex.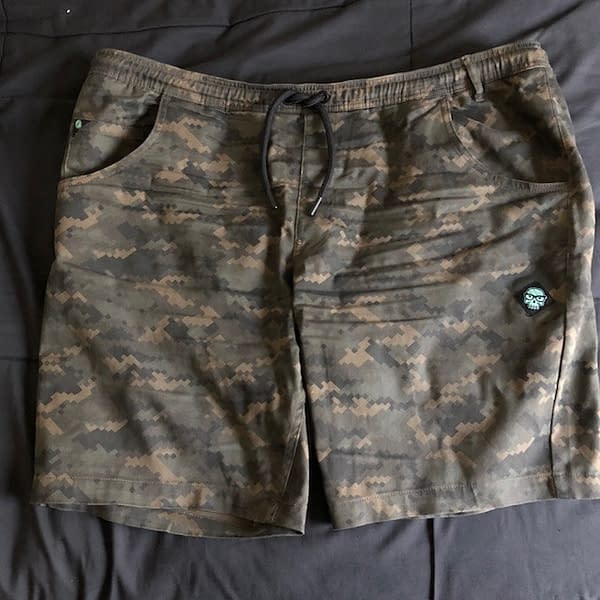 I enjoyed this pair because they were a pretty tight fit but gave way for a bit of a stretch. In other words, they fit to form but also had a little bit of give for when you were sitting or running. Not too tight but not super baggy, which is a nice middle ground for comfort. I also enjoyed the way the pockets were put together both inside and out as they did a fine job of holding things without weighing down the fabric and causing them to fall down.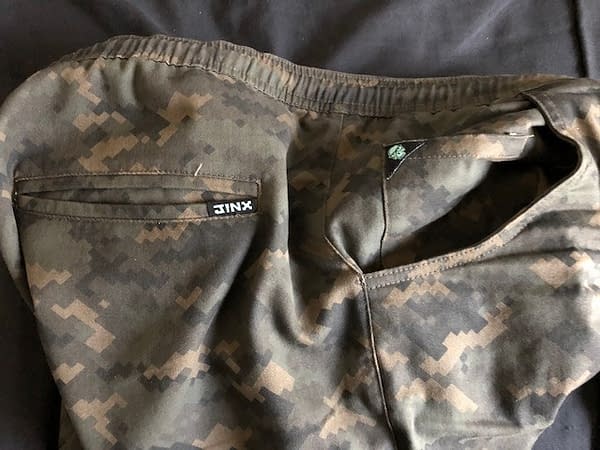 The Power Creep shorts are great for both indoors and out, but I would say more for outdoors since they're basically fashionable and durable with a bit of purpose. If you're a gamer, it's great for an on-the-go look.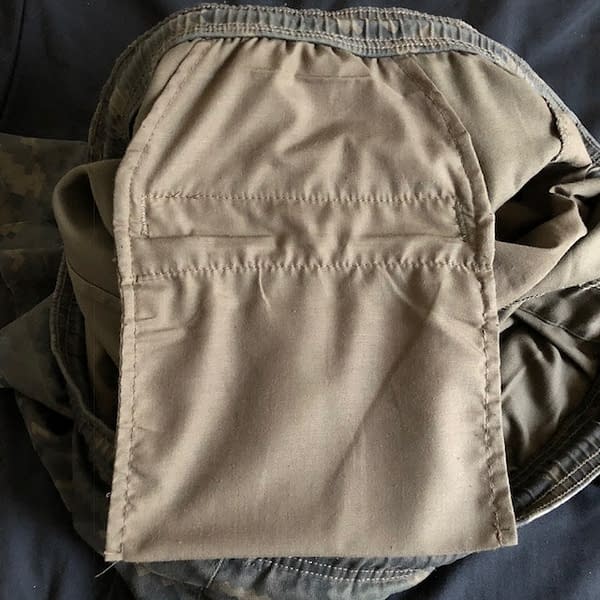 Moving to the Splash Damage shorts, this is an entirely different beast to talk about. First off, these are fleece knitted from 65% polyester and 35% combed ring-spun cotton, so you're getting something that's slightly heavier and denser than the previous pair. You still have the elastic waist and thick drawstring to keep them tightened, but because of the material made, they're barely necessary as these fit around your waist a little tighter.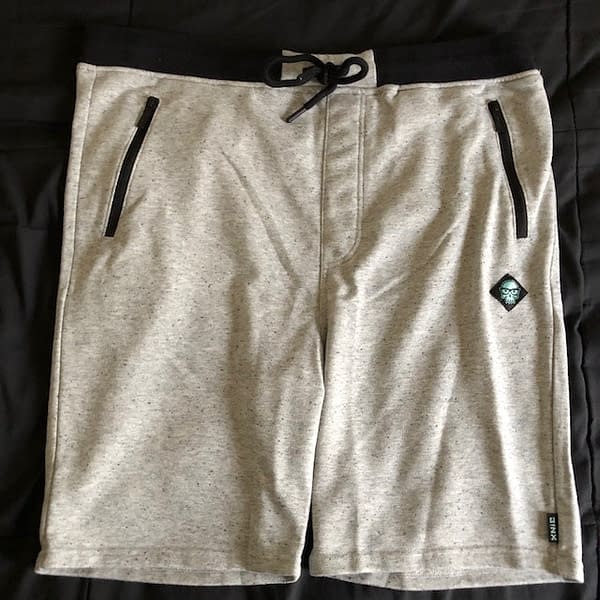 The pockets on these are not all open, a few of them are zipper-based as you have two in the front and one along the back, with two more on the back that are open. The pattern to this is much more of a subtle blend of greys along with the occasional black dot which makes them look like a pair of shorts that have been through the wash more than a few times. Its a bit deceptive looking and, to be honest, I'm not entirely sure what they were going for with this look.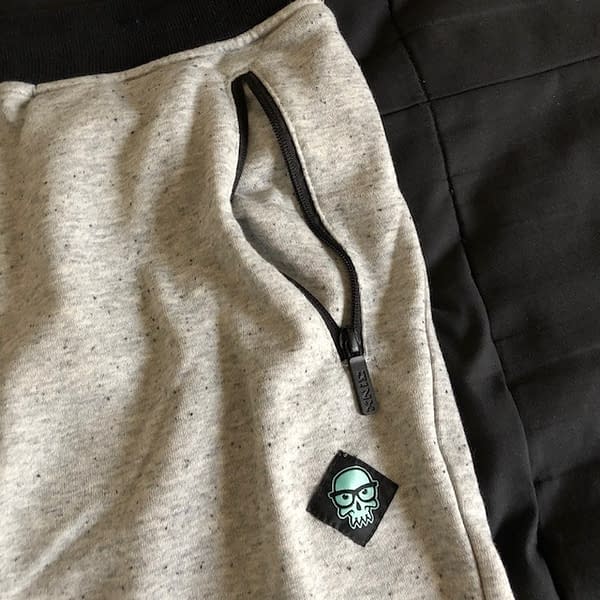 Because of the way Jinx designed this pair, I would say the Splash Damage shorts are more for an indoor kind of feeling and probably not ones you'd be sporting outside too often until it got closer to fall. That being said, they're super comfy, and if you're the kind of person who still likes wearing shorts in the winter while indoors, this is the pair for you.