Choosing a Better Path of Discovery: We Review The Council
[rwp-review-recap id="0"]
If you've ever wanted to be a part of a secret society that is looking to rule the world without all that mess of being in a cult environment, Focus Home Interactive may have what you desire in the form of The Council.
The game is set up much int he same fashion of Telltale Games' adventures, where you're thrown into a story as the main character and will be put in a position to solve puzzles and make choices based on what you see. It also follows the chapter format, as the game will start you off on the first of more chapters to come with "Mad Ones!"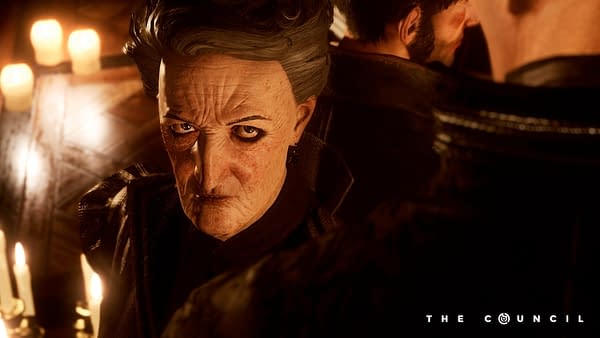 The story itself puts you in the shoes of Louis de Richet in 1793, whose mother has started a secret society set on ruling the world with the help of members like George Washington and Napoleon Bonaparte. Unfortunately for you, your mother seems to have gone missing and no one can account for her whereabouts. Leaving you in the fun and difficult position of parsing out what the hell happened to her while also most likely avoid being murdered in the process.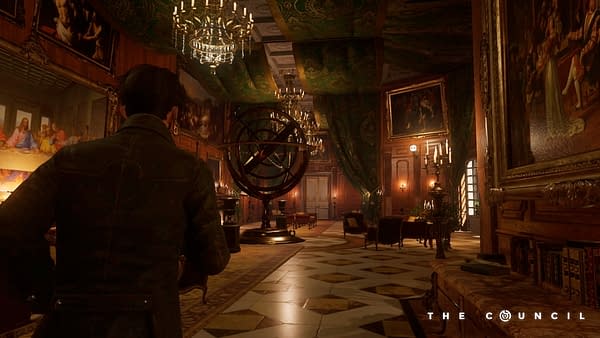 You'll spend a lot of your time exploring the grounds where the council do their business, looking for clues as to what may have happened and trying to decide who you can trust and who is basically on your suspect list. The thing that makes The Council stand out above other games of this genre is that it is basically done with more class and more consequences. By class, we mean that the game clearly is meant for you to make your own decisions rather than be led down a path where you only have two decisions by default. As much as I enjoy games like The Walking Dead or Life Is Strange, there's clearly a hidden path you're forced to take.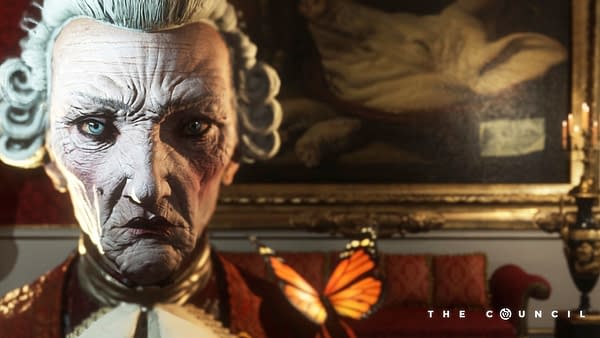 This game leaves much of the decision making in your hands, and likewise, the consequences that follow are of your own making and not just one of two options you'll see near the end. Over time you'll build up skills that will allow you to deduce better and see through the lies and deceit that the game's characters leave in your path. The system looks like a mess at first, but once you realize how you accomplish subtle achievements to earn credit to boost up your stats, it becomes quite easy and you'll find yourself gaining experience at an alarming rate. Well, until you hit the wall of still only being in the first chapter.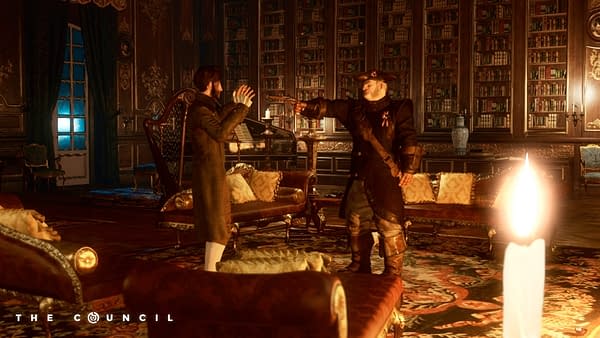 The visuals are well done as you are given what I would call the best ugly world ever. Characters have blemishes and pox on their skin, their eyes look worn and bloodshot, and the makeup they use to cover imperfections is caked on and runny. These are meant to look as real as they can instead of a perfect person model wearing a sad sack skin. The environment looks stunning from day to night as you're given a clear look at the world around you in all of its beauty and filth.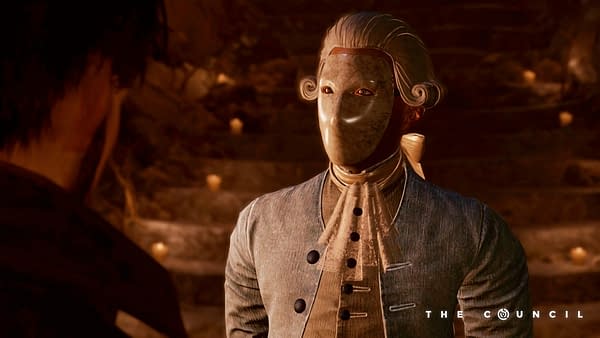 The Council feels like an amazing game, and I want it to succeed. The danger of rating an episodic game is that you have no clue how the rest of the story is going to turn out. So while I am giving this first chapter a very positive rating, I caution potential players at the idea that you don't know what you might be getting down the road. The first chapter is a must-play at least just to see how this compares to other choose-your-own-adventure titles, we leave it up to you as to whether you want to buy the season pass.
[rwp-review-ratings id="0"]
[rwp-review-form id="0"]