Skydance Interactive has decided to reveal a few secrets you may have missed in The Walking Dead: Saints & Sinners after the game launched. Normally when someone throws an easter egg into a game, the fun part is finding it for everyone to check out. But in a weird twist, the devs decided to release some images today to show off the easter eggs they threw into the game for you to enjoy.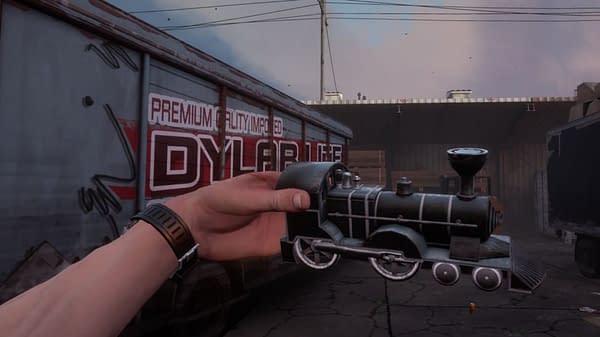 Among them include the black train from the last issue of the comic book series, Jeffrey Grimes' panda bag, stuff from the Ericson Boarding School, Sarah Bennet's radio, a Commonwealth armor stand, a Whisperer's mask, and more to be found. It's a cute look into the comics as there are references in here that only really dedicated fans of the series will find. Apparently, there are many more to be found throughout the game's version of New Orleans. You can see pictures of what we mentioned already below, as the devs encourage you to play The Walking Dead: Saints & Sinners to find the rest.
Enjoyed this article? Share it!