RockGame Announces Ninja Simulator With A New Trailer
For those of you looking to become a ninja but don't have the patience to train, good news! Ninja Simulator is on the way! Developed by RockGame and being published by them and PlayWay, this title is an action-adventure stealth game where you become the ninja! The entire thing takes place in feudal Japan where you will play as a mercenary that is hired for missions of infiltration, espionage, and elimination. Based on how to tackle each mission, your actions will either strengthen or overthrow rival clans, as well as alter events around the country and change the course of history. You read more about it below as well as check out the announcement trailer that shows off everything you'll be doing as you blend into the night. The company has yet to give the game a formal release date, so we're just waiting for better news to come.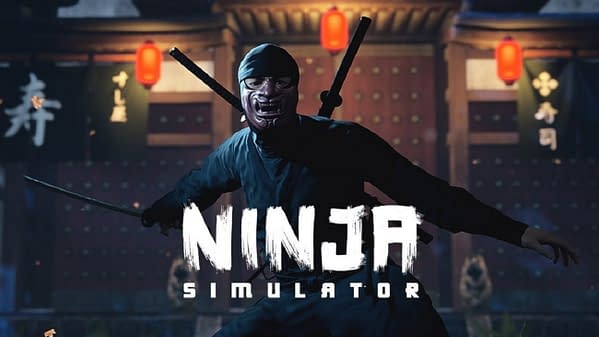 Silence is your ally in Ninja Simulator. Darkness is your most trusty friend. Use them to get close to your enemies, so they will never even see your blade cutting them into pieces. or a true ninja warrior there is no such thing like an impossible challenge. Three enemies, seven, maybe an army? What is your definition of impossible? There are over twenty words for sneaking in the Ninja's vocabulary. He knows even more ways to stay unnoticed by the guards. In the game, you'll use all of them. You'll also have a variety of melee weapons at your disposal, which will help you in resolving problems in different ways. Perfection is the most important skill of a ninja. Perfection in combat. Perfection in planning. Perfection in execution. Without it, you will be punished for every mistake.