Rockstar has announced that Red Dead Redemption 2 has made $725 million in just three days.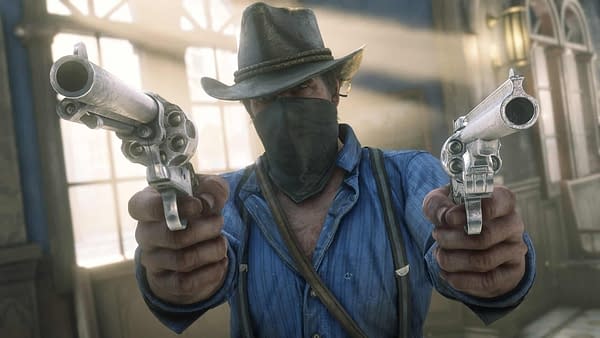 Rockstar's games are huge events. The developer doesn't put out a lot, so when it does release a title, it tends to take over just about everything. Grand Theft Auto V's launch was freighting in how successful it was. That game garnered $1 billion in just three days making it the fastest grossing piece of entertainment ever. Understandably, there were huge expectations on Red Dead Redemption 2's performance too.
We now have those numbers now too, as Rockstar announced that Red Dead Redemption 2 made $725 million in retail sales over the weekend (via Variety). That makes it the second fastest selling entertainment property ever. (It even eclipsed Avengers: Infinity War's $640 million opening weekend.) Of course, the price of a game is more than a theatre ticket, but it remains none the same. The game did fail to top the monstrous Grand Theft Auto V figure though.
That said, I don't think Take-Two or Rockstar are disappointed in Red Dead Redemption 2's performance. I imagine it's expected as Grand Theft Auto has a broader appeal. Selling the game to 'almost' all of the people instead of all of the people is still a decent success. The game is going over exceptionally well with critics, meaning we can expect a long tail too. With Grand Theft Auto V still appearing high up on weekly sales charts, the question is can Red Dead Redemption 2 match that? At the very least, I don't expect it to go anywhere soon.
Enjoyed this article? Share it!