Rooster Teeth Lays Off 13% Of Their Austin-Based Staff
Sad news coming out of Austin, Texas today as Rooster Teeth laid off 13% of their total Austin-based staff due to cutbacks. According to Deadline, the cuts came due to AT&T looking to trim costs across the board with every property they own. CEO Matt Hullum let the news out to the staff saying that it was "a tough day … unlike any moment of organizational change we have experienced together" for the company. It's unknown at this time what departments or entities got hit with the layoffs, or whether it will affect any current on-air programming they currently do. The 13% amounts to about 50 people on their staff, but no word was released to the public what areas will be hit the most.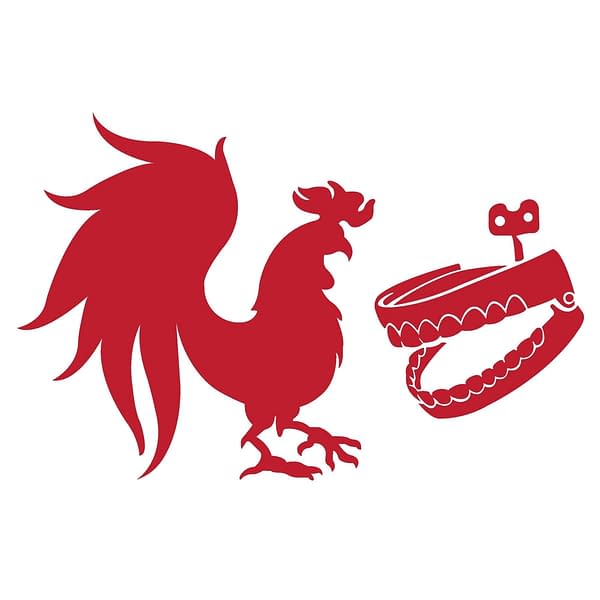 Aside from the company's main collection of films and series, which includes Red vs. Blue and RWBY, the company also manages several other entities. Among the biggest groups are Achievement Hunter, FunHaus, and Cow Chop, while their name brand shows include On The Spot, the Off-Topic Podcast, and Always Open. Below is the internal email sent out to the staff, which the company posted on their website.
Hello everyone – Today has been a tough day at Rooster Teeth, and is unlike any other moment of organizational change we have experienced together. As we looked ahead at all of our upcoming opportunities and challenges, we had to make some difficult decisions about how we are organized. Unfortunately, this meant that earlier today we reduced the size of our team by approximately 13% overall. This decision is not reflective of anyone's individual performance, and we're thankful for all that our former colleagues have contributed. We will be doing everything we can to ease their transition, including helping them find their next opportunities.

As discussed during your department meetings, our managers have adjusted their teams to meet the needs of our future. Our industry is evolving rapidly, and we have to evolve with it if we want to succeed. As we begin a new chapter, we have the opportunity to focus on what we do best: creating great content for our community and partners, supported by key lines of business including advertising, distribution, memberships, events, and e-commerce.

We've accomplished a lot this year already: gen:LOCK and Immersion have both debuted successfully on TV, we've announced new content partnerships with DC, HBO Max and others, and we continue to produce the amazing programming that brings joy to our community every single day.

We can look forward to more success along this path: continuing to grow our relationships within the WarnerMedia family and beyond, and finding new platforms where we can continue our pioneering creative work in gaming, animation, and comedy.

With many teams moving to new office space tomorrow, we will meet briefly on Monday to discuss these changes further. I look forward to seeing you, as I always find renewed confidence, optimism, and excitement in our mission when we come together as a team.

Finally, I want to wish all our former co-workers the very best. We're thankful for the passion and creativity that they brought to Rooster Teeth, and grateful for the friendships we've formed. I have been fortunate to work closely with many of those leaving today, and I'm sad to say goodbye, but also incredibly proud of what we accomplished together.