Rumor Mill: Possible Guest Characters For SoulCalibur VI Leaked
The latest gossip from the rumor mill this week centers around SoulCalibur VI, as a post from an anonymous user on 4Chan claims to have information about several characters that will be released for the game as alternate costumes and DLC characters. According to the thread, three of the DLC characters that will be included in the game are Jago from Killer Instinct, Lucina from Fire Emblem, and the Hunter from Bloodborne. The post also claims that there will be a Nintendo Switch version of the game announced at E3, and that Nightmare and Sighfried Jr. will have several different costumes to choose from when picking your character (all of them throwbacks to previous games).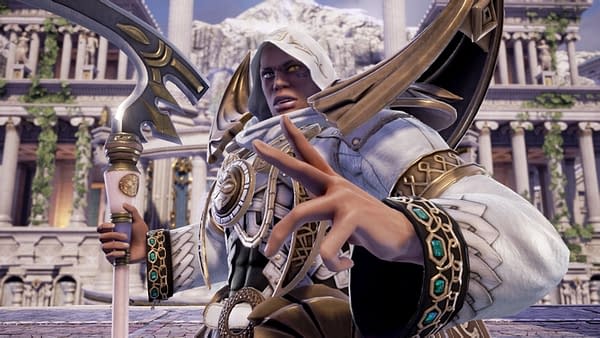 We're just going to say this right away: until we see it, we don't believe a word of this, because it came from 4Chan. We wouldn't even be talking about this if the rumor wasn't making the rounds, but our combined games staff can count on one hand the number of credible game rumors that come from 4Chan in a calendar year. Reddit has a better track record of having real leaks. So please, don't just use a grain of salt on this one as it makes the rounds, use the whole shaker until Bandai Namco actually shows you anything.