Rumor: More "Mortal Kombat 11" Characters Rumored For Kombat Pack 2
The rumors have been flying this weekend about the next set of characters to be added to Mortal Kombat 11's Kombat Pack 2. A number of people picked up on a recent anonymous 4chan leak that claimed Kombat Pack 2 will have more than just three additional characters. While we already got confirmation clear back in April 2019 of Sheeva, Fujin, and Ash Williams from Evil Dead being a part of the game, there really wasn't any word of more characters being planned out beyond the leaked code at the time. Now the latest rumor claims three more will be added in the form of Takeda, Havik, and Halloween's Michael Myers.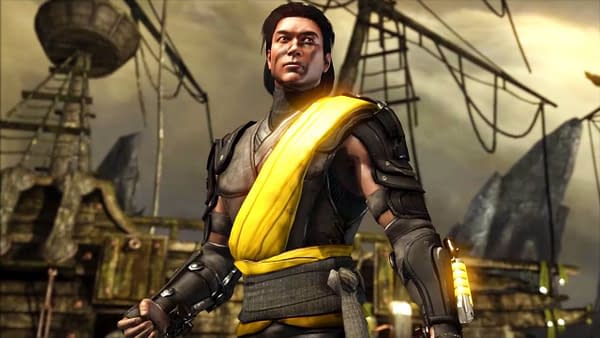 We're calling BS on this for the time being simply for two reasons. First, while Havik would definitely be a surprise, it would also be a swerve as he is regarded as one of the worst Mortal Kombat characters of all time. If NetherRealm actually picks Havik over Mileena, who the fans have been chirping at having added to the game for over a year, they're asking to get trolled. And second, while having Myers in the game would be new territory, they've already had a series of killers ranging from Jason Voorhees to Freddy Krueger in the game that a lot of fans didn't really care about. Would adding in Myers really make fans go to play it? Adding him might be cool, but it also has the feeling of "it's been done." Takeda, on the other hand, would be cool, as we were surprised he and Kung Jin didn't return from the last game. It would be awesome to see where they're at.
In any case, we'll know soon enough if it's true as Final Kombat 2020 will take place in Chicago on March 8th. If there was ever a time to reveal new content for Mortal Kombat 11, that would be it.