Jagex released some new info today about changes being made to RuneScape, all in time for the game's 18th Anniversary. Today, the mining and smithing skills have been given an overhaul, updated for some of the more modern aspects of the game, as they haven't really been messed around with much since the game launched. The goal behind this is to give newcomers and veterans new rewards and gameplay mechanics. This includes four new tiers of armor and weapons, smithing has now been upgraded to the most valuable non-combat skill in the game, which aids in the ability to craft the masterwork and trimmed masterwork armor. Below is a quote from lead designer David Osborne on the anniversary and the changes.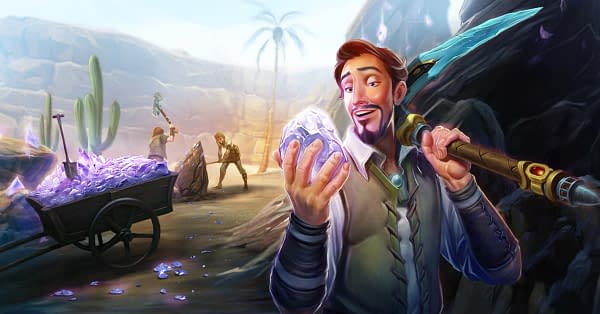 "Reaching our 18th anniversary is an incredible milestone and it's apt two of the original skills that launched way back in 2001 have been given a new lease of life. The Mining & Smithing update has been a thoroughly collaborative effort with the community, with polls and beta tests providing invaluable input as we fine-tuned and polished the new mechanics and armour."
Enjoyed this article? Share it!