Saber Interactive Announces Ghostbusters: The Video Game Remastered
After having the information leaked a couple of weeks ago, Saber Interactive officially announces Ghostbusters: The Video Game Remastered. As we suspected, it is a complete HD remaster of the game with all the original voice actors and scenes included, but no hint of any bonus content or possible additions that were cut from the original. The release is being done as part of the film's 35th anniversary, which totally makes sense, and will be out for all major consoles and on PC through the Epic Games Store sometime in 2019. We hope to get a release date at E3, but for now, here's the official trailer and info.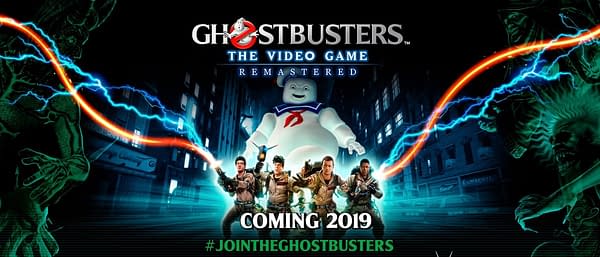 As the new rookie on the Ghostbusters crew, you'll team up with your favorite characters from the films, reunited by the voices of Aykroyd, Ramis, Bill Murray and Ernie Hudson as Stantz, Spengler, Venkman and Zeddemore, alongside Annie Potts, Brian Doyle-Murray, William Atherton and Max von Sydow. Manhattan is overrun once more by ghosts, demons and other paranormal creatures unleashed by a mysterious force, and only the Ghostbusters can drive this evil back to whatever dimension it crawled from and save the Big Apple.

Hunt, fight and trap a variety of new and familiar ghouls and phantasms, all remastered in HD resolution. Ghostbusters: The Video Game Remasteredequips you with cool gadgets and upgradeable weapons to play with in huge boss fights and destructible environments. Scan and analyze targets with the P.K.E. Meter and Paragoggles, then strap on your Proton Pack to wear ghosts down with the blast stream before wrangling them with the capture stream.