Hey kids, do you miss having some friends to play with in Sea Of Thieves? Well, Rare is giving you a chance to invite a few over. Starting tomorrow, February 6th, you can go to this link and request special codes for the game during the "Friends Play Free" event to invite people into the game. You have to own a copy of the game and be a subscriber of Xbox Game Pass in order to get the codes, but anyone can receive them. (Of course, they'll need Xbox Live to play with you.)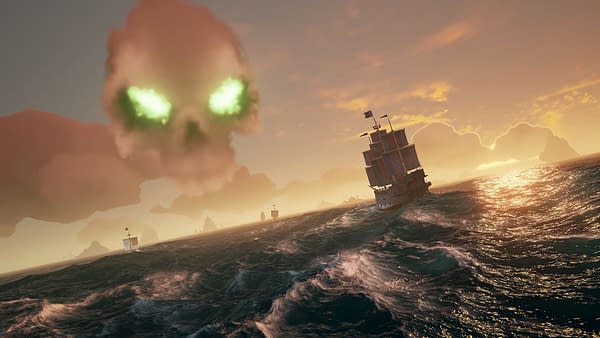 The event will run until next Wednesday, February 13th, during which Rare will run a limited-time quest in which you can your friends will have a chance to find the treasure of Rum Runner. If you manage to complete it, whether it be with free friends or people who already own it, everyone in the party will receive some special rewards. If you manage to hook some people into the game, they will be selling it for 35% off until February 27th, and to entice people there's something big planned for the one-year anniversary in March. Good luck to you all in the Sea Of Thieves!
Enjoyed this article? Share it!