Posted in: Blizzard, Diablo, Diablo IV, Game Hardware, Games, Secretlab, Video Games | Tagged: Diablo, Diablo IV, Secretlab
---
Secretlab Reveals Two New Diablo IV Gaming Chair Designs
Are you looking to have a little more Diablo IV decoration in your home? Secretlab has two new designs to give you a demonic gaming chair.
---
Secretlab revealed a couple of new gaming chair designs this week for fans of Diablo IV, as you have two hellish designs to choose from. The company has partnered with Blizzard Entertainment to bring you two new designs that will bring about the look and feel of the game to your favorite chair, as you have the Lilith Edition which is shared black with red designs, or the Inarius Edition which contains a white base with grey and gold all around. Each one with those specific characters on the back while the game's main logo sits across your back, along with the Secretlab design. Both are available right now for the Titan EVO 2022 series, going for roughly $630 each.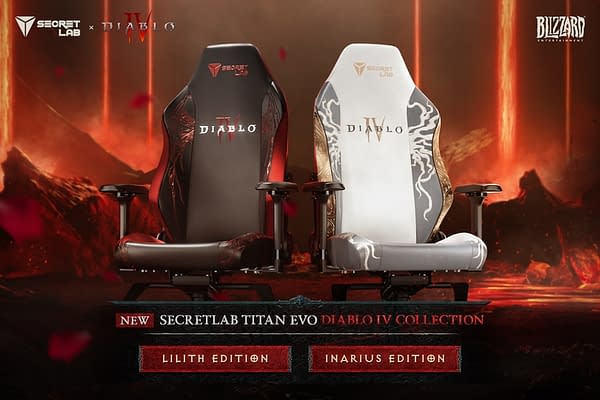 Diablo IV Lilith Edition
Embrace Lilith's return when you sit on the Secretlab Diablo IV Lilith Edition chair. Sin is your birthright — break the chains and discover who you were meant to be. Upholstered in black Secretlab NEOTM Hybrid Leatherette and blood-red suede accents, the Lilith Edition chair was forged in the depths of the Burning Hells. The horned visage of the Blessed Mother adorns its rear, wrought in intricate embroidery. Her wings extend to the front of the chair, taking on a membranous form echoing the ritual that summoned her back to Sanctuary.
Inarius Edition
The path to redemption lies before you. Cleanse your soul for Inarius with the Secretlab Diablo IV Inarius Edition chair—and hold fast to the light. The rogue archangel Inarius is revealed in his full glory on the rear of the chair, a fitting tribute to the Holy Father. Stark white Secretlab NEOTM Hybrid Leatherette calls to mind the light of the High Heavens, while Inarius' brilliant wings wrap around to the front, accented by gold and gray panels.
---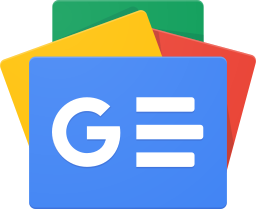 Stay up-to-date and support the site by following Bleeding Cool on Google News today!