This morning, Sega finally followed up on their big announcement tease on social media with the reveal of Two Point Hospital, which will be coming to Steam in late 2018. The premise of the game is that you'll be running a hospital in Two Point County, with the goal of trying to find a cure for an affliction centralized in your area known as Light-Headedness, in what is essentially going to be an expanded sim game. Below are a couple quotes from the press release that went out this morning about the game, which we probably won't see any footage or gameplay from until at least E3.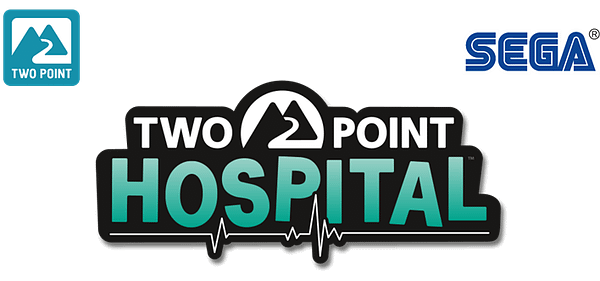 "We're delighted to finally announce the fruits of our partnership with Two Point Studios and reveal Two Point Hospital to the world," said John Clark, Executive Vice President of Publishing for SEGA Europe. "We're committed to finding and working with the best new studios, ones that fit with SEGA's ethos to deliver new IP with strong franchise potential. Two Point Studios' vision for Two Point Hospital and their ambitions for it fit perfectly with that notion and we look forward to releasing their game later this year."

"Gary and I have been talking about this project for a number of years and are really excited to be announcing Two Point Studios' first game," said Mark Webley, Co-Founder of Two Points Studios. His fellow Co-Founder, Gary Carr added: "The amazing team we have managed to bring together, and our partnership with SEGA, has really allowed this first part of our vision to finally come to fruition."
Enjoyed this article? Share it!