Posted in: Games, Video Games | Tagged: iam8bit, Shadow of the Colossus, vinyl
---
Shadow of the Colossus Will Be Getting a Vinyl Soundtrack Release
The crew over at iam8bit released some great news for Shadow Of The Colossus fans, as they will be releasing a remastered soundtrack for the game onto vinyl this year. According to the press release sent out today, the album will be a two-LP set of all 35 tracks from the original score, described as "sweeping, transcendent and awe-inspiring music by composer Kow Otani, enhanced with additional orchestral accompaniment and remastered for vinyl. The translucent colored records come beautifully-packaged in a tri-fold sleeve with album art painted by famed artist Nimit Malavia." If you pre-order the album, you'll have a chance to receive one of two screenprints from Nimit Malavia and Mark Englert, both of which we have the details of below. The album will be released sometime in the second quarter of 2018.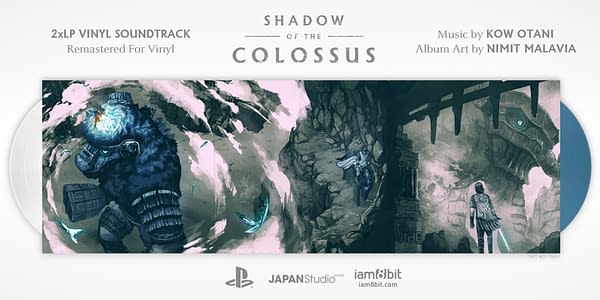 Shadow of the Colossus Screen Print by Nimit Malavia

Ascending to the very top of a colossi is an especially poignant moment in Shadow of the Colossus – when you're dozens of stories up, the air is crisp, the view is spectacular. The experience is downright cathartic, and is perfectly captured in artist Nimit Malavia's beyond epic illustration. To embody the supreme emotions present, we couldn't help but make this screenprint a colossus-sized and impressive, cinema-style 24 x 36 inches (Limited edition of 350, 14-color, hand-pulled screen print).

Shadow of the Colossus Screen Print by Mark Englert

Renowned artist Mark Englert is no stranger to ultra-widescreen vistas. His sense of scale and scope is unmatched, and here, with Shadow of the Colossus, his illustration mastery is on full display. Never before have all 16 colossi been seen together, co-existing amidst the beautiful landscape, as Wander and horse gallop in the foreground. There is so much incredible detail in this piece, only an in-person examination will reveal all its subtle nods & hidden trappings (Limited edition of 350, 14-color, hand-pulled screen print).
---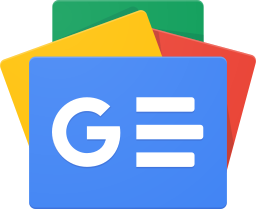 Stay up-to-date and support the site by following Bleeding Cool on Google News today!