Shadow of the Tomb Raider Receives Latest DLC "The Serpent's Heart"
Square Enix has been cranking out Shadow of the Tomb Raider DLC on a regular basis for the fans, and the latest chapter has arrived with "The Serpent's Heart". This latest round of content will basically put you right in the middle of a gauntlet of pain as you try to save some rebels in the middle of a fortress. You can read more about it and see the trailer below. The DLC will run you $5, unless you already purchased the Season Pass for $25.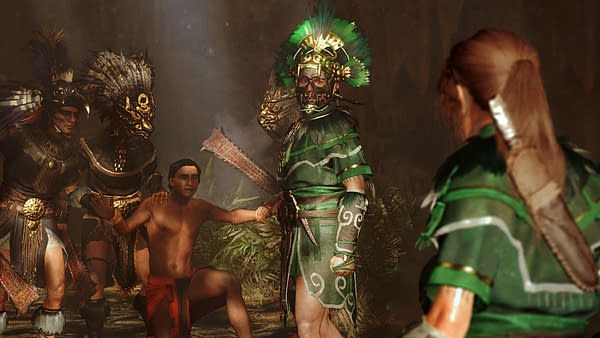 Experience "The Serpent's Heart" DLC and endure the mighty Slayer's Gauntlet in an attempt to save the lives of loyal rebels. Lara must infiltrate an enemy fortress to stage a daring prison break, then engage in a battle against evil Kukulkan cultists. Lara must also complete the Slayer's Gauntlet and navigate roaring rapids in order to receive the power of the serpent god.

Those who complete the challenge tomb will be rewarded with the Divine Bounty skill, which causes fallen foes to yield more gold coins when looted. "The Serpent's Heart" also features the Dragon Scales outfit, which reduces fire damage, prevents stumbling, and accelerates health regeneration. Finally, players will receive The Serpent Lash bow, which deals out extra fire damage.