If you're going to run a global entertainment company like Nintendo, of course, you would want to be as big or bigger than one like Disney. A goal that Nintendo's president, Shigeru Miyamoto, would like to see the company achieve one day. However, he has one specific roadblock in the way. In a recent interview with Nikkei, Miyamoto professed that he one day would like Mario to be as big as Mickey Mouse. (As if he wasn't already.) But according to him, one of the big things standing in the way of that becoming a reality for the company: parents. Here's a snippet from the article.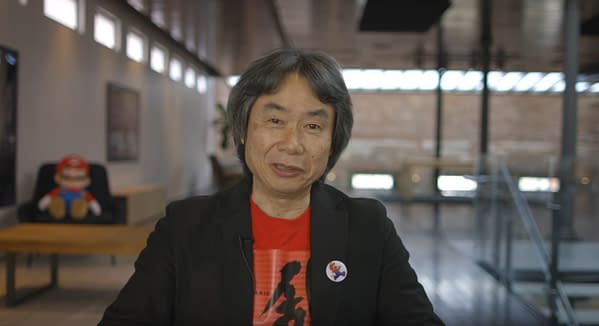 "Many parents want to keep their children from playing video games," Miyamoto said. "But these same parents have no problem allowing them to watch Disney movies." This contradiction bothers Miyamoto and could thwart his plans to topple Mickey. "We cannot seriously challenge [Disney] unless parents start feeling comfortable about their children playing Nintendo."
So yeah, Miyamoto believes that because parents have come to accept Disney's brand of entertainment more than Nintendo's because of the video game aspect, they aren't in a position to compete. We'll see how that changes in the years to come with Nintendo getting its own theme park section with Universal Studios, but we can totally see where he's coming from.
Enjoyed this article? Share it!