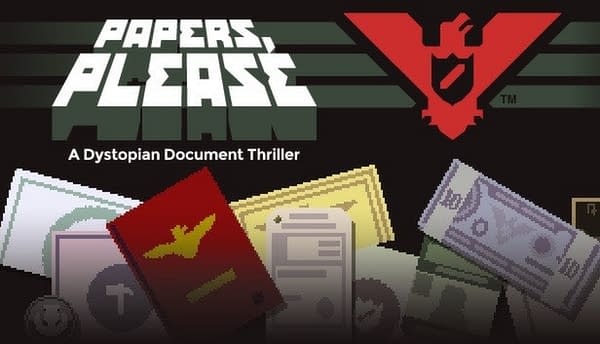 Papers, Please is a dystopian document thriller from dev studio 3909 that has you take on the role of a border patrol officer during a six-year war. Your job is to control the flow of people entering your country, catching smugglers, spies, and terrorists along the way. All you have at your disposal are the documents provided by the travelers and the Ministry of Admission's inspect, search, and fingerprint systems.
The game has been praised for its innovative storytelling, immersive atmosphere, and quick-draw puzzle solving.
And now the game is a short film directed by Russian filmmaker Nikita Ordynskiy and starring Igor Savochkin as the unnamed border inspector. Savochkin has starred in both Leviathan and Night Watch.
As Eurogamer reports:
The Papers, Please project is a totally independent film, with no support from a studio. "This is a indie film based on a indie game," Ordynskiy said.
However, Eurogamer did confirm that the project has the full support of the game's creator Lucas Pope.
The short film is available on YouTube and Steam. The audio is in Russian, but subtitles are available in a variety of languages including English, Spanish, French, Japanese, and Korean.
You can check out the film below.
An official adaptation of the award winning game "Papers, Please" by Lucas Pope.

Written by Nikita Ordynskiy, Liliya Tkach and Lucas Pope.

Produced by Liliya Tkach.

Directed by Nikita Ordynskiy.

KINODOM Productions, 2018.
Enjoyed this article? Share it!