Yacht Club Games made their official reveal of the last entry to Shovel Knight: Treasure Trove today with Shovel Knight Showdown. The news was made public on IGN as the exclusive source, who also posted 10 minutes of gameplay, which we have for you below. The short version of the entry is that it will be a battle/fighting game where you will pick between knights in the game and face off against each other in various challenges. Enjoy the description and gameplay below!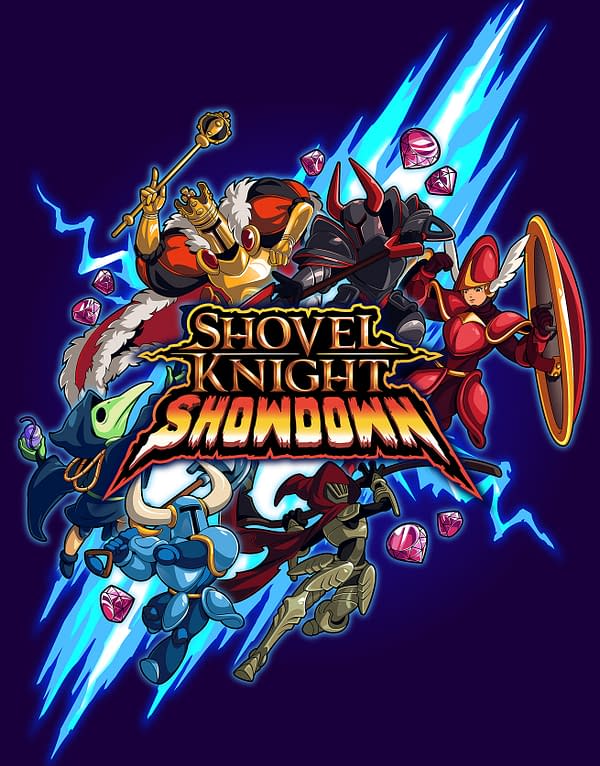 Duel with up to 4 players and scramble after gems as your favorite heroic or villainous knight in Shovel Knight Showdown. All the classic Shovel Knight characters you know and love are playable, many for the first time ever! Gather your pals for endless multiplayer clashes, or take control of your favorite character and dig into Story Mode. Familiar controls, items, and mechanics return, making this a platform fighting game that anyone can jump into and try.

Shovel Knight Showdown features local only multiplayer, and arrives as a free update to all existing versions of Shovel Knight: Treasure Trove on consoles and PC. It will not be available on portable platforms (3DS and Vita). It will also be made available as a standalone game!
Enjoyed this article? Share it!