It's our last day in Montreal this weekend for the Six Invitational 2019 as we look to crown a new champion and give them a giant hammer as a trophy. We're in the finals today as the returning champions in European favorites G2 Esports facing off against a relative newcomer to the finals in Russian-based Team Empire.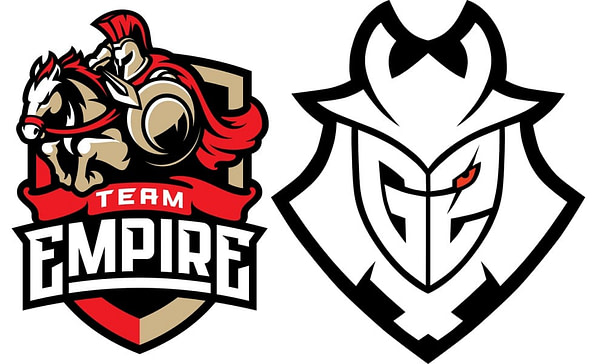 We kicked things off on the Coastline, and right off the bat Empire showed an impressive defense, not losing a single player for the 1-0 lead. G2 responded quickly with a fast defense of their own for a 1-1 tie. G2 then came in with an attack win for the 2-1 lead, but Empire scored another successful team-wipe without a loss for another tie at 2-2. Both teams traded victories again for a 3-3 tie, showing that neither was down to give up any ground without gaining something back later on. This pattern continued for four more games, including some close calls on both sides, leading to another tie at 5-5. Empire scored another shutout without losing a player to go up 6-5 for the game point, but G2 came back again for a tie to make it 6-6 and drag the round into overtime. G2 took the lead in overtime making it 7-6 in their favor, but Empire fired back with another perfect round making it 7-7. G2 came back to match point with another victory to make it 8-7, but Empire stopped them again to tie it 8-8. G2 took the next overtime point at 9-8, setting a record for overtime matches in a championship game of 18 rounds, but Empire spoiled it and took the record further by tying it up again 9-9. The tradeoff continued for another round to go 10-10, but G2 finally got their act together and took the next two games to win 12-10 in the longest round in Rainbow Six Siege esports history.
After the longest round in the history of the game, we moved to round two as we revisit the Border map. G2 was having none of what happened before and immediately went up 2-0 at the start. Both teams traded off attack victories for a 3-1 score with G2 in the lead. G2 scored a couple extra victories to go up 5-1, including a couple of close clutch plays, but Empire didn't settle right away and took another defense win for the 2-5 score. The capitalized on their success with a great defensive win to make it 3-5, and pounced on them for an attack win to make it 4-5. However, G2 came back and pushed on their own attack win to make it 6-4 and headed toward the match point. There were some close calls, but in the end, G2 managed to hold their ground and went up 7-4, securing the second round point to make this 2-0.
Round three took us back to Bank with some familiar territory for both teams as they both did well here prior to the finals. Empire drew first blood taking the opening win on attack, but G2 responded with a quick attack win of their own to tie it up 1-1. G2 struck hard in a couple of drawn-out games to go up 3-1, which at that point, everyone kinda knew what was happening and could see the writing on the wall. Two more rounds pass by, including a perfect game from G2 to make it 5-1, and the wind was sucked out of the room for everyone except G2's fans. A close match for Empire almost got them back into the game, but G2 won it out getting the 6-1 lead and match point. The Russian team tried their best in the 8th game, but there was too much damage done and little they could do as G2 rolled over them on defense, took the 7-1 victory, and swept Team Empire for the 3-0 win to become the Six Invitational Champions.
In all honesty, if you were here in the building, you could tell that this crowd was rooting for anyone new and didn't want to see familiar faces return to take the title. There's no denying that G2 is one of the best in the world, but we heard a lot of people rooting for Empire throughout that match. In any case, congrats to G2 and all their players (Pengu, jNSzki, Goga, Fabian, and Kantoraketti) on their hard-fought victory, and the first team to defend their championship in the history of the championships.
WINNER: G2 (3-0)