We're live in Paris, France at the Six Major Paris, the second biggest tournament from Ubisoft for Rainbow Six Siege. Eight teams have made it this far, and today during the first day of games, we're going to widdle that down to four. Here are the results for the second half of the quarterfinals from August 17th.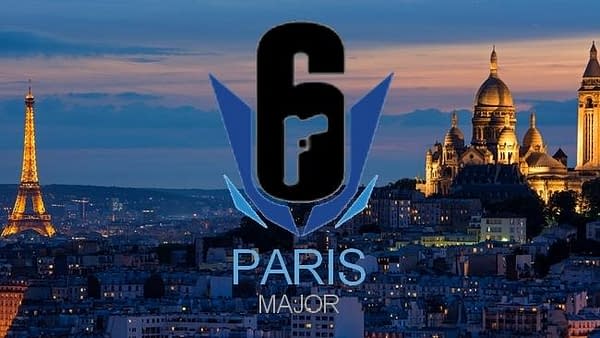 Quarterfinal Match: Team Secret vs. Vitality
A classic fight between the French and the British as Vitality were playing for hometown pride and TS were playing to prove they belong in the finals. The first round started off innocent enough with the crowd getting behind their obvious favorites, there wasn't a clear advantage at the start. But in short order, TS turned the entire complexion of the matchup around and sank Vitality's chances by taking a 4-1 lead. It didn't take much for TS to overtake the round and win the first match point at 6-2.
It was pretty clear entering the second round that Vitality just didn't have the answers they needed to respond to TS, who nearly shut them out at 6-1 and took the second round easily. They move onto the semifinals where they will face G2 Esports.
Winner: Team Secret (2-0)
18
Quarterfinal Match: Evil Geniuses vs. Ninjas in Pyjamas
This match was a blockbuster as both sides were evenly matched in skill and strategy. For everything EG had up their sleeves, NiP had a response and vice versa. Of all the showdowns we got over the course of today, these seemed to be the most technical in practice and execution. Most every round was with both teams tied all the way to the end of the first round. EG was able to squeak by with a 6-4 victory to nab the first point.
NiP was not having it, however, and took a more direct approach rather than playing it safe with their operatives. They dove hard in consecutive rounds making some major plays that weren't just 1-for-1 kills and dominated the second round to even it up at 1-1, officially making this the only game in the quarterfinals that wasn't ending in a straight victory.
Once the third round kicked in, the crowd was pumped. We had a damn fine match on our hands between two teams who needed to move on. EG threw everything they had at NiJ and scored big leading 3-0 in short order early in the third round. They tried to regroup but lost the next match after some careful SMG play, then rallied forward for their first point in the round to be down 4-1. Unfortunately, it just wasn't enough as EG rolled over them in the last two and took the third point 6-1. So tomorrow, Evil Geniuses will face off against Rogue in the semifinals.
Winner: X (2-1)
Enjoyed this article? Share it!