Klabater and Mandragora Games announced this week that their isometric survival-horror game Skyhill: Black Mist is coming in May. In fact, the game will debut on PC on May 28th, as a follow-up to the original Skyhill game from 2015. The game plays out a little bit like a comic book inspired by classic horror cinema, while also introducing mysterious and paranormal elements to the game that make it a unique storytelling event. You can read more about it below along with a quote from the announcement, plus check out the live-action story trailer at the bottom. The console version will hit all three major platforms on August 27th.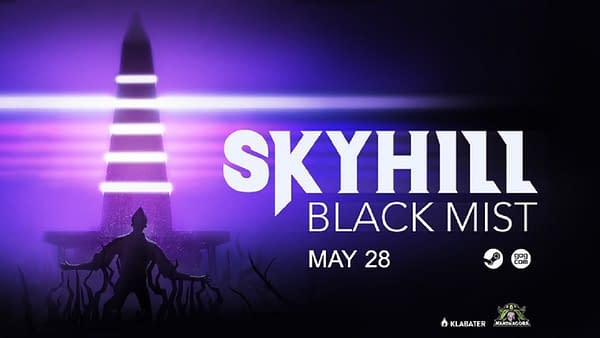 Skyhill: Black Mist, the second installment of the series, is a combination of classic horror and gameplay straight from survival games. The game loosely parallels the original concept, but gameplay-wise it's a revolutionary step forward. This time the developers moved from 2D to 3D, presenting the action in an isometric view. The game mechanics have been significantly enhanced with stealth elements and solutions known from metroidvania-like games, including the ability to re-explore already visited locations to find previously inaccessible items and information. An important element of the game, also improved compared to the original, is a crafting system that allows players to craft items that will help them survive in the most difficult conditions.

"I think of the first Skyhill as a kind of an introduction to what we're creating now for Black Mist. We had time to significantly improve and expand the main concept; only the haunted building was left from the original game," said Eugene Kisterev, head of the project at Mandragora Games. "The scale and the scope of this new adventure are incomparably greater, both in terms of gameplay solutions and due to the transition to extensive 3D locations that can be freely explored. It's a big game, full of surprises and plot-twists. I hope both fans of the original game and new players will like it."
Enjoyed this article? Share it!