Someone Discovered An N64 Prototype Controller
For all of the years we've had game consoles in our homes, many agree one of the worst controllers ever created was the N64 controller by Nintendo. Some find it to be a thing of beauty, but for those of us who wrecked our thumbs on the thumbstick and had to deal with the Z-Button placement and the annoyance of the yellow C-Buttons… This thing was a disgrace. And it makes one wonder how Nintendo, of all companies, who helped innovate the controller in the '80s and '90s would come to such a design. But a recent discovery has shown that while this was their intention all along, it wasn't always this design.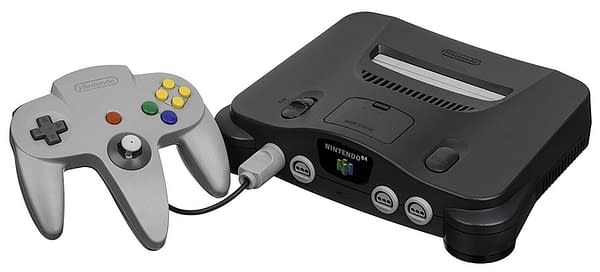 A retro gamer by the name of Shane Battye took to his Twitter last week to show off a prototype of the controller. And this version has some interesting features to it. You can check the thread below and follow along, but some of the big features on this do set it apart from what we originally got. This N64 controller has a shallow cup to the thumbstick for better thumb placement, and a directional dial instead of the octagon. The Z-Button is more cylinder-shaped and less prominent on the bottom. The design looks slimmer as well. Internally, it has a different board with the A/B buttons reversed, even though they're in the correct positions on top.
After looking this over for a minute, I have to say, there are parts of this controller that make a lot more sense compared to the one we got. How Nintendo managed to throw in bad design choices later on is a question I would love to ask some people if I ever get the chance. Maybe not so much the B/A positioning, but you know what, if devs were using this design, that would explain a LOT about the way some titles play.