Someone Found The Long-Lost "Akira" Prototype From SEGA
Once thought to be a forgotten fan dream, now a full-fledged reality. Someone found the 1995 Akira prototype game made for the SEGA Genesis. The word came down this morning on one of the fan Twitter feeds, someone had found the game and loaded up a complete video of them playing it. This is one of the great rumor/lost titles of the '90s as there had been a lot of talk about the game for about a year, and then nothing came to fruition. The game was developed by Black Pearl Studios, which at the time was a subsidiary developer of the original THQ. In 1993, the company got permission from Kodansha Comics to work on a game based on the manga.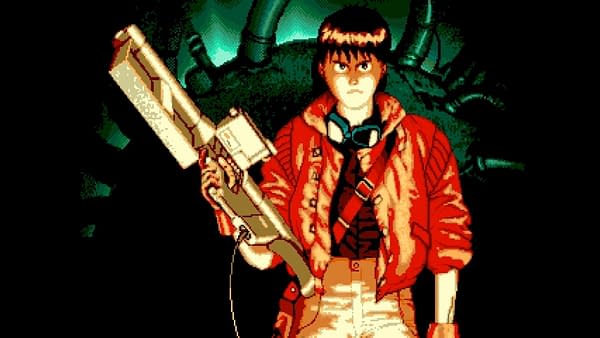 The game was made and a prototype sent, but THQ's financial issues at the time cause a lot of projects to end prematurely. Including Black Pearl's plans to do a version of Akira on multiple consoles at the time. For real, we almost had this game on Super Nintendo! Nearly 25 years later, the folks behind Hidden Palace have uncovered the game and loaded up a video of it. Which you can check out below. No word yet if and when they'll load the ROM for people to download and play. We assume it will eventually happen if they can make it work. For now, enjoy the hour-long video showing off what could have been an amazing anime title. Also, take note of all the various forms of gameplay they used, including side-scrolling, first-person, and racing, among others.