Apparently, the fans of Final Fight aren't going to wait around for Capcom to make a 30th Anniversary edition of the game, and instead made one themselves. As of when we write this article, there are no official plans (that we know of) for Capcom to do any special edition of the original arcade game, and with the exception of special characters coming around to other titles, the last Final Fight game was released in 2006 (Final Fight: Streetwise) with nothing on the table for a re-release or port. So rather than hope for the company to do something, a couple of programmers made their own version with a couple of tweaks.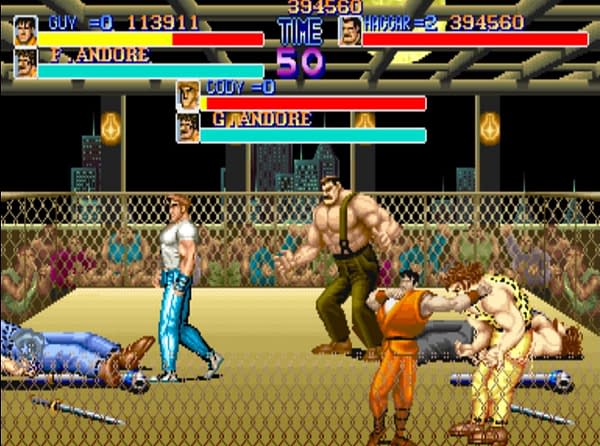 You can find the full version of the game on ROMHacking.net, but essentially you're getting a slightly cleaned up version of the original arcade game with the added twist of being able to play three players. The mods responsible for it admit some bugs need to be cleaned up, but honestly, after looking at the video below, it appears to be one hell of a version of Final Fight. Maybe we'll get lucky and hear Capcom has something in the works this year at PAX East or E3, but if not, this is a nice tribute from passionate fans.
Enjoyed this article? Share it!