Spyro Reignited Trilogy Gets a Soundtrack from Stewart Copeland of The Police
Some pretty awesome news for the Spyro Reignited Trilogy at San Diego Comic-Con as Activision announced a familiar composer for the game. Stewart Copeland, who many of you may know as the drummer of The Police, will be adding a new track to the game's opening sequence. Copeland wrote the original Spyro soundtrack while Toys For Bob has been composing the new soundtrack for the game, but there will be an option in the game where you can switch between the two. Below is part of the official press release, but we're very stoked to hear what Copeland has to bring to the game.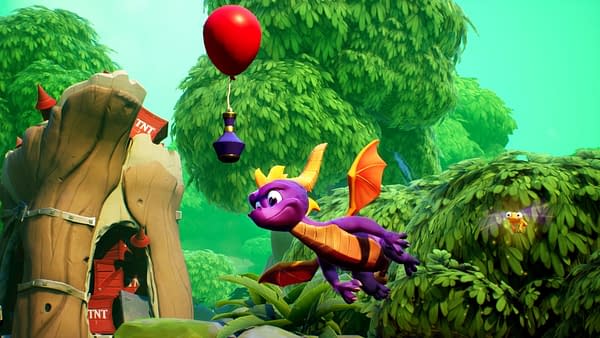 "Creating new music for the Spyro Reignited Trilogy has been incredibly fun and nostalgic for me," said Stewart Copeland, acclaimed musician (The Police), film score writer and composer. "Seeing how the fans loved the original series and soundtrack was a very heart-warming experience 20 years ago, and being able to revisit that fun with the new game has brought things full circle. I can't wait for players to hear the new intro title track and enjoy the option to play the remastered game to my original music when the trilogy arrives this fall. 'Tiger Train' includes some of my favorite themes from the original soundtrack, which I'm sure the Spyro faithful will appreciate!"

Spyro Reignited Trilogy developer Toys for Bob was joined today by Stewart Copeland; key members of Insomniac Games, including Ted Price, Brian Hastings and Brian Allgeier, as well as Tom Kenny (the voice of Spyro) and Michael John (producer at Universal Interactive Studios on the original Spyro trilogy) to share their favorite moments creating and remastering one of the most beloved trilogies in video game history. During the panel, fans were also treated to a first look at remastered gameplay footage from Spyro 2: Ripto's Rage!