While we were at PAX East this year, we got time with both Nintendo and Square Enix, who both showed us demos for Dragon Quest Builders 2. We were given what felt like a full build of the game, but the demo was sitting on a 20-minute timer for both sessions, so a lot of our time was spent skipping past the story and getting to the actual gameplay. The best way to put this is that it's Minecraft meets Stardew Valley with a Dragon Quest story. You can play as either a man or a woman character that you can customize how you wish, you're given the basics of how the game works, and then you're dropped on an island to go save a farm.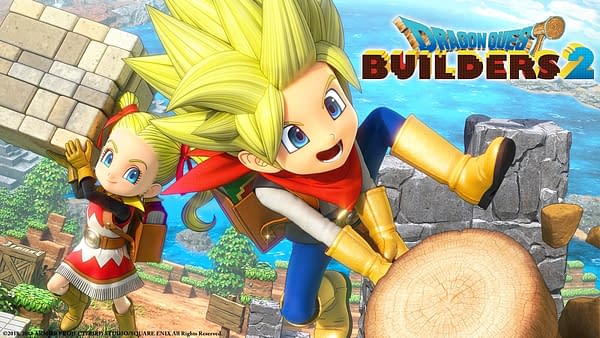 The building mechanics are easy to grasp if you've already figured out how to build in any crafting game. I saw the objectives coming from a mile away and was able to cut through a lot of the tutorial stuff and get right to fixing some things in my game. I even got a compliment that I made it further in 20-minutes than most people normally do during the demo. I liked this because it was easy to grasp the concept and hit the ground running, the only thing I wish is that I didn't have to sit through the beginning of the game learning what I could have already guessed and learned more about what was happening. But hey, that's a demo. The game will be released on July 12th for both PS4 and Nintendo Switch.
Enjoyed this article? Share it!