Those who subscribed to Stadia Pro on their Google Stadia will be getting some special gifts in January with two free games. The two games players will be getting are Rise Of The Tomb Raider and Thumper. While the latter will basically be the full game without any special explanation, the former will be the 20 Year Celebration edition. Both games will be free starting on January 1st for Stadia Pro users. Here's a little more info on both games.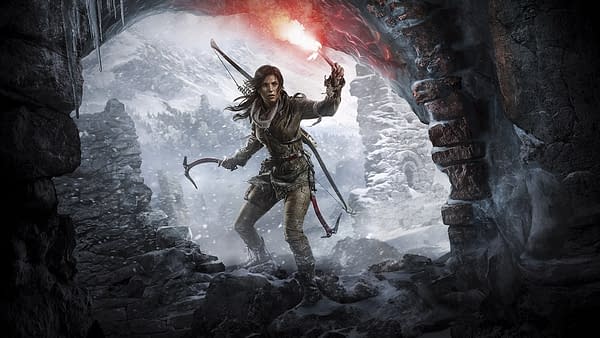 In Rise of the Tomb Raider, Lara uncovers an ancient mystery that places her in the cross-hairs of a ruthless organization known as Trinity. As she races to find the secret before Trinity, the trail leads to a myth about the Lost City of Kitezh. Lara knows she must reach the Lost City and its hidden secrets before Trinity as she sets out for Siberia on her first Tomb Raiding expedition.

Thumper is rhythm violence: classic rhythm-action, blistering speed, and brutal physicality. You are a space beetle. Brave the hellish void and confront a maniacal giant head from the future. Scream down the endless track and crash through punishing obstacles with simple, airtight controls. Hurtle forward, master new moves, reach overwhelming velocities, and survive epic boss battles. Every crushing impact is interwoven with a pounding original soundtrack. To reach synesthetic bliss, you must go through rhythm hell.
Enjoyed this article? Share it!