"Star Wars Jedi: Fallen Order" Has A Male Protagonist Because Of Rey
The latest round of Star Wars fanboy yelling online comes from a new revelation about the creation of Star Wars Jedi: Fallen Order's leading character. Game Informer has a new podcast episode up this week for their program, The Game Informer Show, in which the hosts interview the game's director Stig Asmussen and ask him all sorts of questions about the game as they wrap up their lingering E3 coverage. One of the questions that came up asked why the game's protagonist, Cal Kestis, is a white male human as opposed to any other gender, ethnicity, or alien race out in the Star Wars universe. According to Asmussen, "We talked about different gender, we arrived where we were because at the time, Rey was the thing for Star Wars, and so it made a lot more sense for us to have a male protagonist."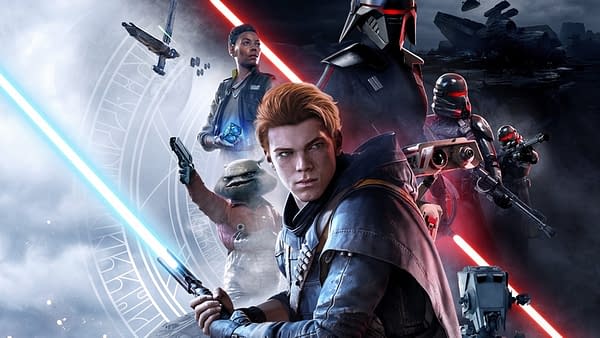 As to the alien question, he said "Ultimately we didn't go with an alien race because we felt like – no pun intended – that would alienate a lot of people. We wanted to make sure there was a real human connection to that character we have in the game." Apparently, those answers didn't go over well with, well, anyone. There's a mix of commentary on social media right now complaining that we got another white male character in a leading role, while others are complaining they failed to experiment with an alien, and then the hardcore trolls complaining yet again that Rey ruined Star Wars as they have to buy a game to get a male lead. It seems there's nothing anyone can do in the Star Wars universe anymore to make anyone happy.
We'd love to hear your thoughts in the comments, but if you're still interested in the game, Star Wars Jedi: Fallen Order will be released on November 15th.