The ranks of the Resistance for Fantasy Flight Games' Star Wars: X-Wing game are about to get some serious reinforcements, with the impending release of the Resistance Transport miniature.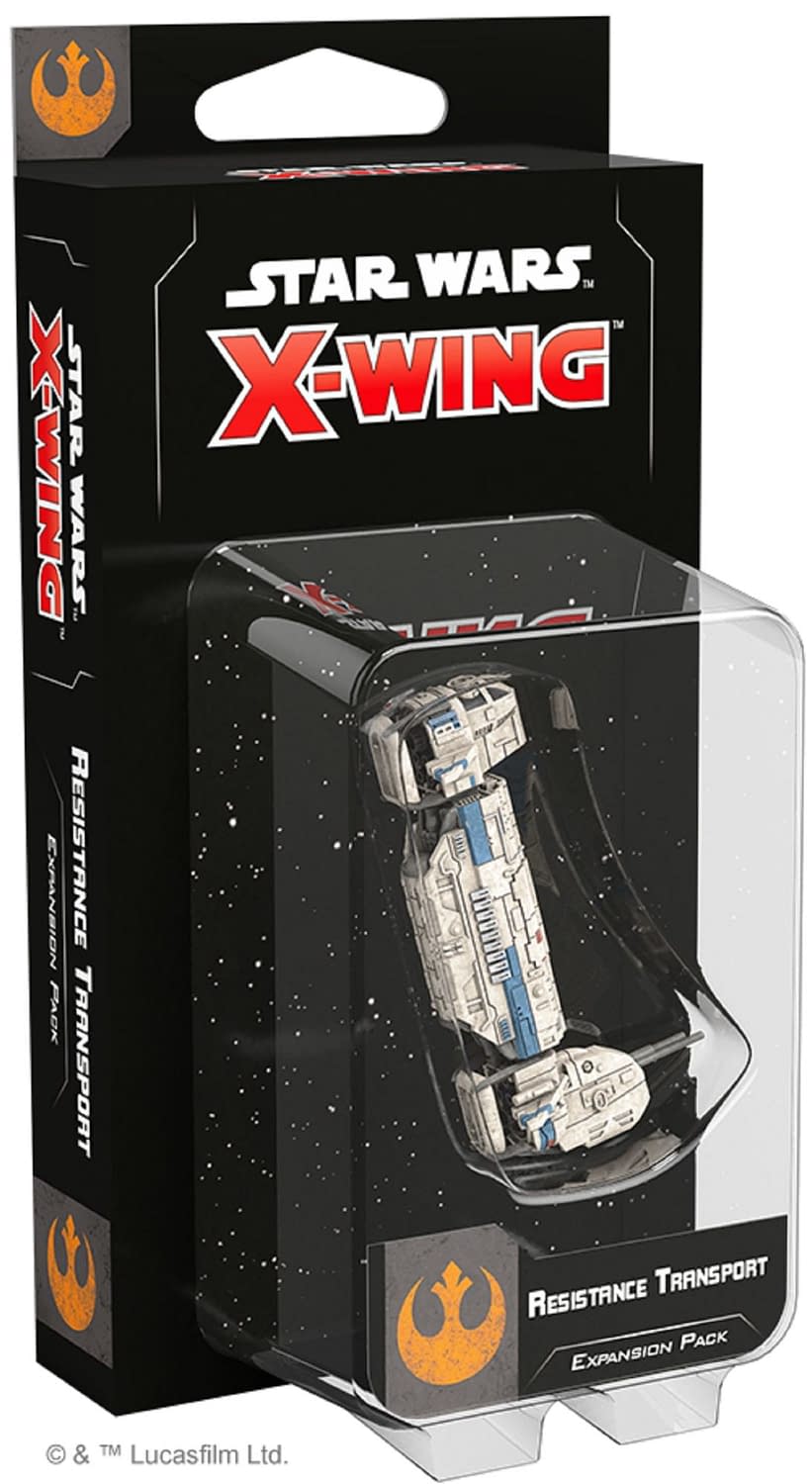 It's been a little tough to get invested in the Resistance as a faction, since their available ship roster hasn't been all that expansive. To be completely fair to Fantasy Flight, though, there haven't been that many new ships in the latest Star Wars trilogy, either.
This latest model has some pretty cool features, including a removable, completely playable cockpit section:
Many times, ingenious Resistance engineers take matters into their own hands, cobbling together completely new starships from parts borrowed from a variety of sources. The foremost example of their work is the Resistance Transport, a custom-built shuttle designed to ferry troops and important personnel across the stars. Not only can this ship act as both a transport and a gunship, the cockpit can be flown as an independent ship in its own combat operations.
There will be multiple options available for Resistance players to equip their Resistance Transport, with 8 different ship configuration cards and 16 upgrade cards, some of those being prominent members of the Resistance that you can crew your ship with.
Some of those options include General Leia Organa, who adds some Force abilities to the ship. Leia also adds boosts to characters like Poe Dameron, who can activate actions even after difficult maneuvers.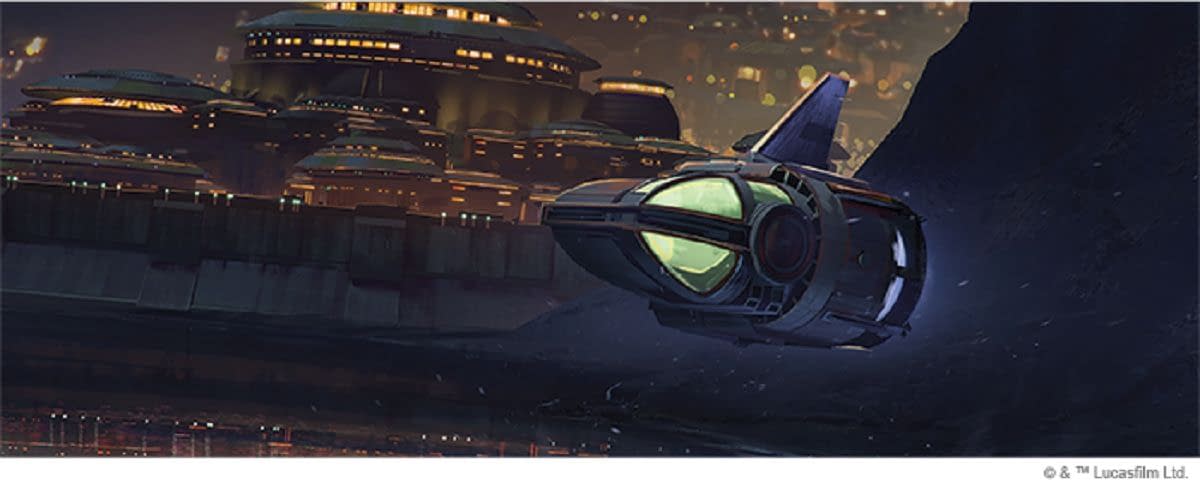 The cockpit of the Resistance Transport can even detach, allowing players to keep in the fight even after the majority of the ship has been damaged in battle:
The Resistance Transport's ability to carry all manner of crew may be its defining feature, but the engineers who created it built function into the ship's very form, lending it even more versatility. The ship is so versatile, in fact, that its cockpit pod can be flown as an independent ship with its own maneuver dial, action bar, and upgrade options. While this pod lacks the space for more than one crew member or the customization options of its parent ship, it can still make significant contributions to your squadrons.

An excellent platform for smaller teams to embark on missions that don't require extra personnel or heavy armament, the Resistance Transport Pod also gives some Resistance members not typically known for their piloting skills the chance to take the controls. Normally seen helping guide Poe Dameron's T-70 X-Wing, BB-8 can take the Transport Pod in some surprising new directions if he chooses to perform a red barrel roll or boost action during the System Phase.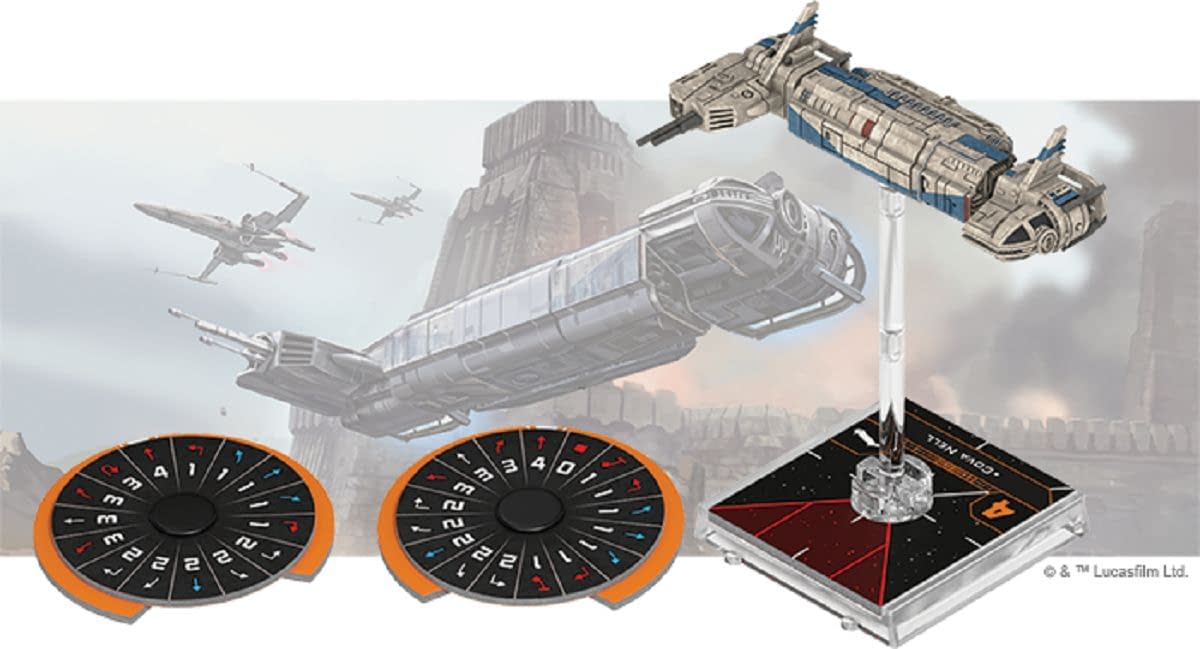 The new Resistance Transport for Star Wars: X-Wing will be part of the upcoming Wave 4, which is available for pre-order now.
Enjoyed this article? Share it!