Paizo has done a really nice job of taking all of the fantasy tropes of Pathfinder and converting them into a science fiction setting! There is something quite thrilling about running into Halflings and Orcs in space. With the Starfinder Character Operations Manual, Paizo will be introducing brand new character options into Starfinder with the Biohacker, Vanguard, and Witchwarper classes.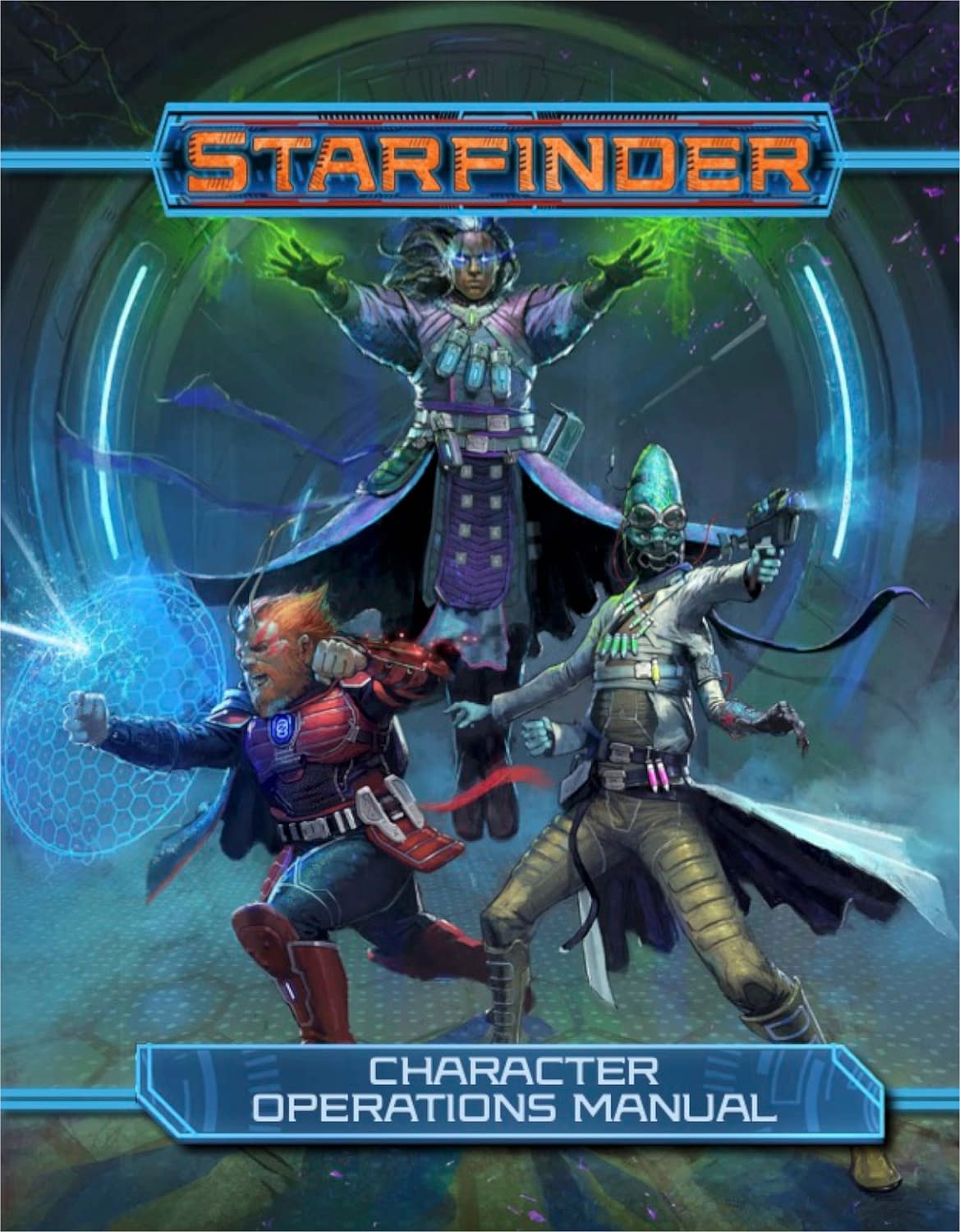 Here's all the news directly from Paizo:
REDMOND, WASHINGTON (November 18, 2019): Paizo Inc. has published the Character Operations Manual for Starfinder. The 160-page hardcover is the largest rules expansion of the award-winning, sell-out roleplaying game since its debut in 2017. Inside this book, you'll find the following:

– Three new character classes—the biohacker, the vanguard, and the witchwarper—that add the power to alter biology, control entropy, and tap into alternate realities.

– Additional options for all the classes and races found in the Starfinder Core Rulebook.

– Expanded selections of feats, spells, and equipment, including shields.

– More roles and crew actions for starship combat, and a system for downtime activities outside of battle.

"The Starfinder Character Operations Manual expands the universe of what is possible for characters of any class or race, providing new choices at every stage of character creation and advancement. Whether players are a veteran or new to the game, there's something here for you!" said Robert G. McCreary, Starfinder Creative Director.

The print edition has an MSRP of $39.99 and is available now at your favorite local game store, book store, comic shop, online retailer, and paizo.com. The PDF edition sells for $9.99, only at paizo.com. To learn more go to paizo.com/starfinder.
The Starfinder Character Operations Manual will be packed full of incredible art, too, which should help fuel your imagination for further adventures in the Starfinder universe! Make sure to pick up your copy wherever you buy table top games!
Enjoyed this article? Share it!