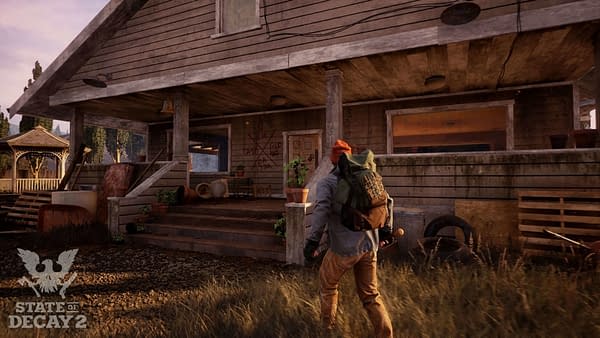 Undead labs has confirmed to IGN that State of Decay 2 will come with Xbox One X visual and performance enhancements. The reveal came from studio head Jeff Strain, who detailed the upgrades to IGN as part of their IGN First monthly programming.
Strain told IGN':
"There are significant visual enhancements we're able to deliver thanks to the Xbox One X. Extra memory and greater processing power gives us a more stable frame rate and let's us do more with higher resolution textures. When you're in the game, you'll immediately see the difference — denser foliage, detailed shadows, depth of light from farther distances, and more detailed character models. It makes the world feel more crisp, vibrant, and like real life. And of course, it lets us run the game in 4K and HDR, which a lot of fans are excited about."
The performance and visual enhancements for State of Decay 2 will not be optional the way they are in some other Xbox One X ehanced games like Rise of the Tomb Raider or Shadow of War.
State of Decay 2 will release on May 22nd for Xbox One and Windows 10, and pre-orders for the Standard, Ultimate, and Collector's Editions are now live. The game will also be available on Xbox Game Pass the day of release, like all the other Microsoft Studios games.
You can check out 25 minutes of gameplay for the sequel here.
Enjoyed this article? Share it!