Summer Games Done Quick 2019 Scores a Record-Breaking Year
Games Dune Quick ended last night with some amazing news as Summer Games Done Quick 2019 scored a record-breaking fundraising number for the event. After a week of 24-hour speedrunning on classic video games with some of the best players in the world showing off their skills, the event concluded with a total of $3 million raised for Doctors Without Borders / Médecins Sans Frontières. That total makes this event the biggest GDQ fundraiser to date. Over that week, more than 2,600 people attended SGDQ 2019, held at the DoubleTree by Hilton Hotel Bloomington – Minneapolis South in Minneapolis, Minnesota. The live broadcast on Twitch scored over 156k concurrent viewers at one point as well.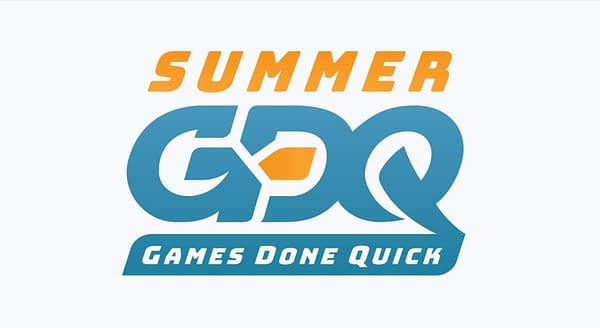 With this new total, GDQ has raised more than $22 million for charities around the world, including Prevent Cancer Foundation, Organization for Autism Research, and CARE since 2010. The next event for the group will be Games Done Quick Express, a shorter version primarily due to it taking place September 27th-29th, 2019 at TwitchCon in San Diego, California. Their next major event won't be held until 2020 when Awesome Games Done Quick 2020 will take place January 5th-12th in Orlando, Florida. That event will also mark GDQ's tenth anniversary. They also announced the Summer event will return next year from June 21st-28th but did not immediately confirm it would be back in Minnesota. Please enjoy these pics from the event and their recap video, and you can see every session of the marathon on their YouTube channel.