You'd think that when making Super Smash Bros. Ultimate, director Masahiro Sakurai would have a hand in everything in the game, right? Not so much, as a new interview has shed some light on the balancing that took place on many of the game's characters. DenFamiNicoGamer got the interview with Sakurai who admitted he had almost nothing to do with the way most of the characters play. Sakurai admits to doing the work himself in the original N64 title, but for most of the series, he's had a team working on the characters and handling everything for him to a degree. Here are a few translated quotes from the piece that have been making their way around.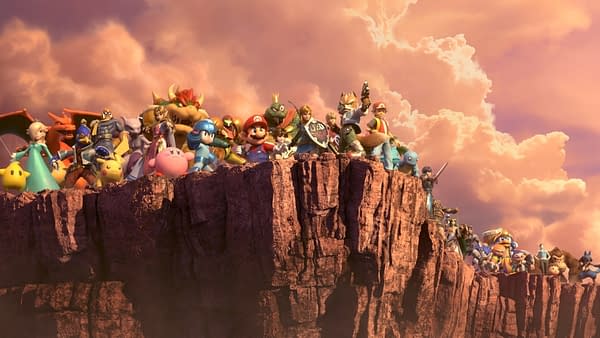 Speaking on how Smash Bros. keeps improving and adding more content, we can imagine that most of the time was probably spent adjusting character balance.

Masahiro Sakurai, director: "Well, it's not just that. Actually, for Ultimate the system was changed so that I don't directly work with the character parameters myself."

"From Brawl and onwards, I made a monitoring team to collect battle results, and used that data and proposed options to adjust character data. For Brawl, the team was made of around 4 people, and they'd basically finish at 4-player battles, so there would be a bias towards that. There was also a team like that for Smash Bros. for 3DS/Wii U, but it seems they weren't experienced enough."

"For Ultimate, we greatly increased the scale of this system for both the planning and monitoring sides. We also added a certain amount of people who were good at battling… No, even before, there were good people, but this time, it was done in a more organized fashion. Of course, I would look for any points to change every day, and make comments if there were problems."
Enjoyed this article? Share it!