SuperGroupies Releasing Kingdom Hearts III Clothing Line
Do you have any desire to dress up like the cast of Kingdom Hearts III on a regular basis? SuperGroupies is really hoping you'd like to. The company has posted new images to their website showing off an upcoming line of clothing and accessories based on characters from the series. From December 1st-5th, you'll have the chance to buy clothing, bags, watches, and jewelry from a pop-up store at the Seibu Ikebukuro main store, or you can pre-order them to arrive sometime in April.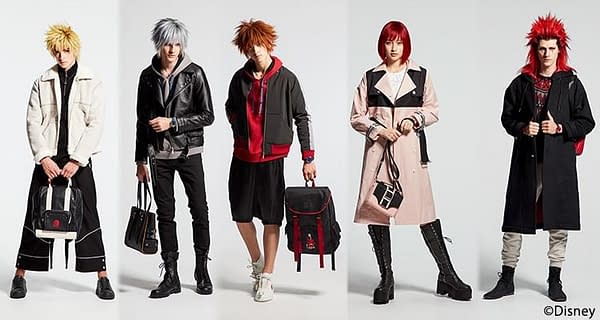 There will be a limited stock of everything, making these some of the rarest Kingdom Hearts III items you'll find anywhere. We wish you the best of luck getting your hands on these as we're sure if they're not sold out at the shop by end of Day 1, they'll be gone online within the first hour.