Surgeon Simulator CPR is Coming to Nintendo Switch with Co-Op
This week, Bossa Studios announced that they would be bringing the life of amateur surgery to the Nintendo Switch with Surgeon Simulator CPR. The same people who brought you classics such as I Am Bread and Purrfect Date are bringing their most popular indie title to the Nindies collection. But rather than just porting it over, they're now including some additional features, including a co-op mode so you can mess up someone's organs with a friend.
The game will be released sometime this fall, but in the meantime, here's a description.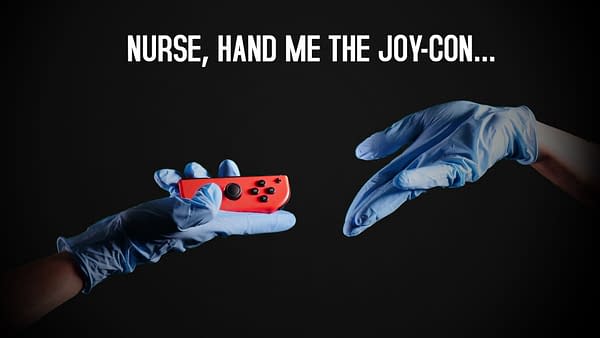 Surgeon Simulator is an over-the-top operation sim, stitching together pitch-black humour with life-saving surgery. Become Dr. Burke, a would-be surgeon with a less than conventional toolkit, as he performs procedures on patients including none other than Donald Trump, himself! …is that a hammer?

Didn't fancy seven years at medical school? Skip straight to the operating table with Surgeon Simulator; an over-the-top operation sim, stitching together dastardly dark humour with all the seriousness of life-saving surgery. Taking on the role of Nigel Burke, a would-be surgeon with a penchant for non-conventional tools, perform critical procedures on patients including The Heavy from TF2, an alien with a truly one-of-a-kind anatomical structure, and the 45th President of the United States of America – yes, Mr Donald J Trump, himself!