Team17 announces a new partnership with Malaysian developer One More Dream Studios ahead of PAX East 2020 as they will publish Ageless. The game is a puzzle-platformer that will have you exploring various levels and putting together challenges in order to progress through. All tied to an interesting storyline, which you can read below along with quotes from both companies. The game is currently in development and will be released possibly this year for PC and Nintendo Switch. If you happen to be going to PAX East, there will be a playable demo for you to try.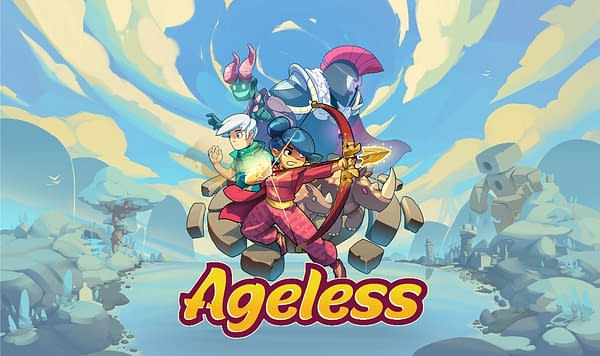 You play as Kiara, a young woman who discovers a mystical bow armed with the ancient power to control ageing. Shoot animals and plants to age them backwards and forwards through their young, prime and old stages to progress, survive challenging levels, and master becoming 'ageless'. Kiara's new-found power is not without consequence; the narrative follows the journey she must make to confront her inner demons and find herself along the way.

"I'm excited to partner with Team17 on Ageless, a publisher that has been an advocate of unique indie titles for many years. Ageless has been lovingly crafted over an amazing couple of years, and now that we're nearing the finish line it's been magical seeing all the pieces come together. I can't wait for people to experience Kiara's journey," said Bala Vicknesh, Lead Developer of Ageless.

"Ageless has found itself a home within the walls of Team17. We are excited to help in the development and publishing of this distinctive puzzle platformer," said Max Everingham, Head of Publishing Team17.
Enjoyed this article? Share it!