Team17 Has Dropped A New Platforming Trailer For Ageless
Team17 and One More Dream Studios have dropped a new trailer this week for Ageless showing off more of the game's platforming. This trailer shows off more of the ancient powers in the game that you can take control of and help manipulate things around you. The upcoming puzzle-platformer essentially bends and shapes the flow of the game through utilizes time manipulation, and this trailer shows you how this power can be used to navigate the various levels. You'll see aspects including changing the age of creatures, messing with objects, freezing time, and more. Enjoy the trailer as we continue to wait for them to give us a release date.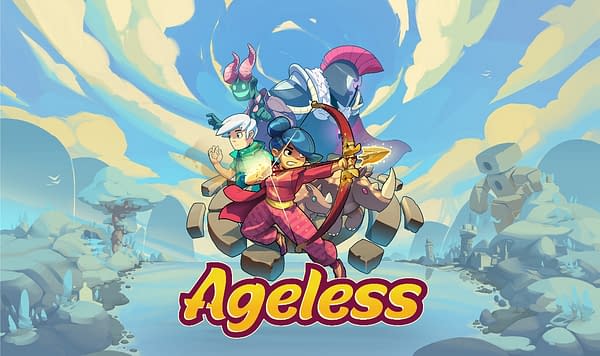 Lost, confused and alone. What will Kiara do when she suddenly finds herself with the power to control the age of flora and fauna? An ability that was bestowed onto her by a magical obelisk. Traverse a puzzle-platforming world unlike any other, full of myths and magic. Embark on an emotional journey where you will be faced with tough choices and must confront your inner demons. Follow Kiara as she is thrown into a world of wonder and heart ache. Manipulate the age of animals and plant-life as you find your way through intricate environmental puzzles and defeat the merciless bosses that stand in your way.

Multi-stage ageing for plants and animals: Age flora and fauna through various stages of their life cycle to solve the puzzles standing in your way.
Timeless platforming: Ageless uses the environment to produce intricate platforming challenges. While 'ageless' players can use living creatures to dash through the air, consuming the life force and de-ageing the plant or animal in the process.
Unique worlds: Each area has its own plants and animals to utilise, realised in a hand-drawn pixel art.
Mysterious collectables. Becoming 'ageless' allows players to see and collect optional hidden items that will only be accessible via intricate platforming challenges hidden throughout the levels.