"Mega Man: Robot Master Field Guide" Is Getting A Hardcover Release
UDON Entertainment announced that the Mega Man: Robot Master Field Guide will be getting a hardcover edition to be released next year. The guide had already been published once back in 2012 with everything they had on the series at that point, but this edition will include everything from Mega Man 11 as well. The updated version will run you $30 and will be published on March 24th, 2020. Here's a little bit more info on what the book contains for those of you interested.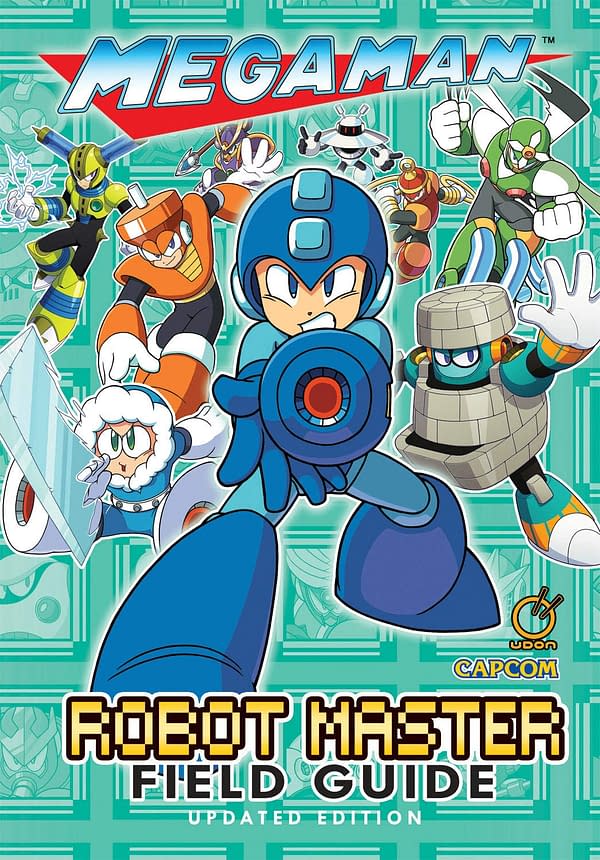 Updated with new profiles and information from Mega Man 11! The Mega Man: Robot Master Field Guide is your ultimate handbook to the classic Mega Man universe. Inside you'll find profiles of every major Mega Man character, including all the Robot Masters, plus profiles for other important robots like Proto Man, Rush, Roll, Bass, Duo, and more. Covering the complete classic series (Mega Man 1 through 11), plus Mega Man & Bass, The Wily Wars, and all five Mega Man Gameboy games. Each profile features classic Capcom artwork, and includes quotes, weapons info, and of course each Robot Master's secret weakness!