Ten Speed Press Announces Dungeons & Dragons "Young Adventurer's Guides"
During the D&D Live 2019 event this weekend, it was announced Ten Speed Press would be doing some new Dungeons & Dragons books for younger readers. These books are simplified versions of guides you would find in D&D, with content ripped from the Player's Handbook, Monster Manual, DM's Guide, and various adventures to show off and educate kids and teens to the world of D&D. Two books will be published at the start, the first called Warriors & Weapons and the second called Monsters and Creatures. The goal of the books is to bring people into the game without overloading them with information, which if you're an average player today, you probably felt a sense of being overwhelmed the first time you tried to get through the Player's Handbook to figure out what you were looking for.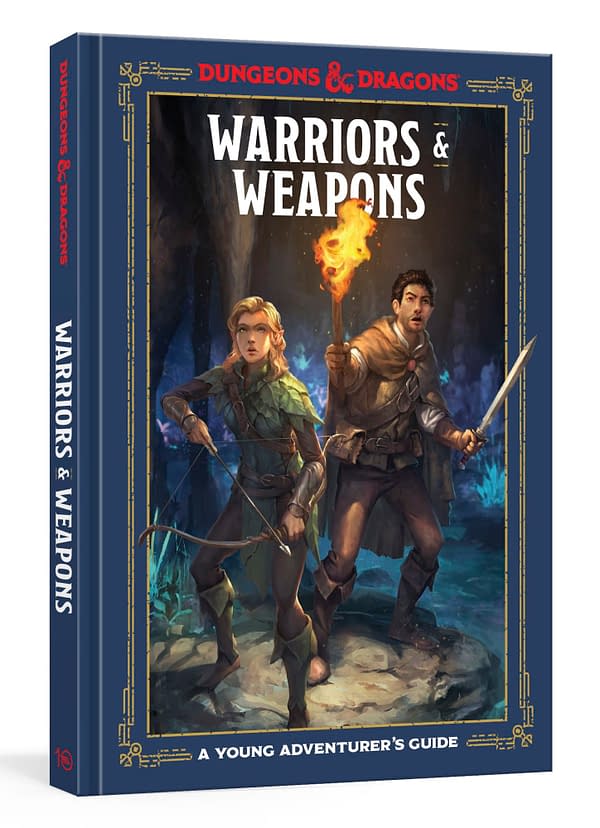 Both of these books will be available through Ten Speed Press' website and on D&D's website for pre-order soon, with a release date currently set at July 16th. Ten Speed is also the company that released the Art & Arcana book, so they have a bit of experience when it comes to working with Dungeons & Dragons. We also know that there are plans to release more books for this series in the future, but the company isn't revealing those plans just yet.