Tennis Clash Australian Open Winner To Compete In eSeries Grand Final
Tennis Clash will send the winner of the Australian Open virtual tournament to compete in the Roland-Garros Series Grand Final.
---
Wildlife Studios announced a new collaboration with Tennis Australia today revolving around their mobile game Tennis Clash. The two organizations have come together for a special esports promotion as they will be taking the winning player from the virtual AO Main Tournament all the way to Paris in May 2023, as they will have a chance to compete in the Roland-Garros eSeries by BNP Paribas Grand Final. This once-in-a-lifetime offer was made possible by both working with the Fédération Française de Tennis (FFT), which recently announced that Tennis Clash is the official mobile game for Roland-Garros. In essence, anyone who was looking to compete in the virtual tennis event just had the stakes raised ten fold as they are basically giving the winner of the entire thing a free trip to Paris to prove they are the best of the best. We got more info on the promotion below.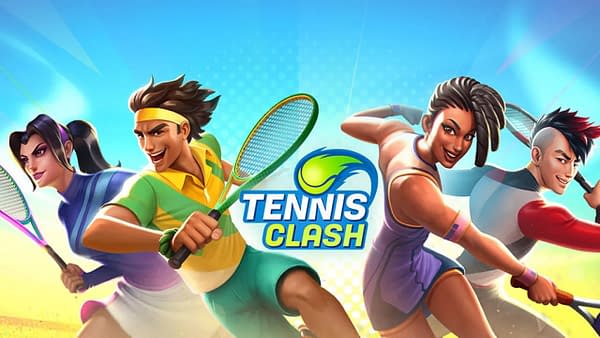 "In honor of the Australian Open, Tennis Clash has held multiple virtual tournaments, created an in-game replica of the Australian Open main court, Rod Laver Arena, and released new themed strings and outfits for players to enjoy. The final Australian Open-themed tournament will be held from January 26-29. The top performer of this tournament will have the chance to compete in the Grand Final, taking place at the iconic Roland-Garros venue in Paris on May 26th. The tournament's winner will not only walk away with the trophy but also share a cash prize of €5,000 with the runner-up."
"There isn't a more exciting way to top off our collaboration with Tennis Australia than to bring one of our dedicated players to one of the most prestigious tournaments in tennis," said Dotan Arad, Tennis Clash General Manager. "We look forward to continuing our work with world-renowned tennis organizations to provide bigger and better content and experiences to our players."