Posted in: Card Games, Games, Pokémon TCG, Tabletop | Tagged: Crown Zenith, pokemon, pokemon cards, Pokemon TCG, regigigas
---
The Cards Of Pokémon TCG: Crown Zenith Part 65: Regigias Illustration
Regigigas stays true to its legend and pulls a continent behind it in this Special Illustration Rare VSTAR from Pokémon TCG: Crown Zenith.
---
The Sword & Shield era of the Pokémon TCG has come to an end. Three years of expansions dedicated to the region of Galar, with some love for Brilliant Diamond & Shining Pearl's revitalization of Sinnoh and Pokémon Legends: Arceus's introduction of the ancient region of Hisui, have led to this moment. Crown Zenith, a special set celebrating the Sword & Shield era, was released on January 20th, 2023. It was primarily an adaptation of Japan's VSTAR Universe set and also featured a collection of cards that were cut from other English-language sets and more. Like other special sets, including Champion's Path, Shining Fates, Celebrations, and Pokémon GO, Crown Zenith packs were found in specially branded products like Premium Collections and Elite Trainer Boxes rather than booster boxes. This set featured the Galarian Gallery subset, which introduced Illustration Rares and Special Illustration Rares, originally called "Art Rares," to the hobby, which set the standard for the following Sword & Shield era, which used these card types as their primary Secret Rares. In today's installment of this Crown Zenith spotlight, let's take a look at more cards from the Galarian Gallery subset.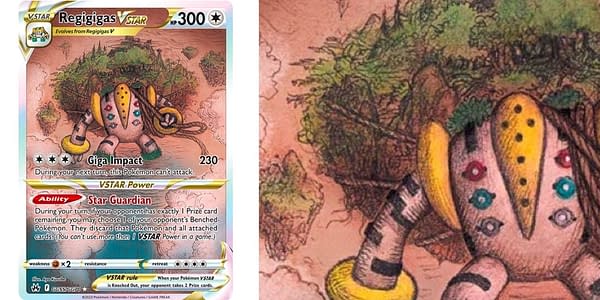 In Pokémon lore, Regigigas is known for physically pulling continents. I just never thought I'd actually get to see it. Artist Aya Kusube beautifully renders a hand-drawn, incredibly detailed, stunning rendering of Regigigas living up to that lore and lugging a humongous landmass behind it. Kusube is surely familiar with Pokémon lore as she has been contributing to the Pokémom TCG since the vintage Wizards of the Coast days, with her first cards being the Poliwag, Eevee, Beedrill, and holographic Houndour from Neo Discovery. Some additional notable cards from Kusube include Ho-Oh and Lugia from Neo Revelation, Dark Gengar from Neo Destiny, Reshiram from Black & White – Legendary Treasures, Fletchling from the Radiant Collection subset in Generations, and Naganadel & Guzzlord GX Alternate Art from Sun & Moon – Cosmic Eclipse. Kusube has continued contributing during the Scarlet & Violet era, including cards depicting Gothorita, Spiritomb, Tangela, and Lampent. We've yet to see them illustrate any new Paldean species.
Stay tuned for the journey through this special set as we continue to spotlight the cards and artwork of Pokémon TCG: Crown Zenith. Next time, the spotlight continues with the Galarian Gallery subset. You can read more about this iconic trading card game right here at Bleeding Cool.
---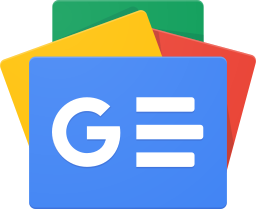 Stay up-to-date and support the site by following Bleeding Cool on Google News today!