The Dishonored Soundtrack Is Coming To Vinyl Via Laced Records
Your vinyl collection is about to grow with another video game soundtrack as Laced Records will be releasing the music from Dishonored. The collection is being put together through a collaboration with Bethesda Softworks to help celebrate the 20th anniversary of Arkane Studios. This five record box set features what they call a "curated selection" of tracks by original composer Daniel Licht. As well as other contributors, from the soundtracks to Dishonored, Dishonored 2, and Dishonored: Death of the Outsider. Basically, this is the Greatest Hits collection of the franchise. The official name for it is the Dishonored: The Soundtrack Collection, and you can pre-order the quintuple vinyl box set on their website right now for $100, with it to be shipped out sometime in August 2020. You can read more about the collection below.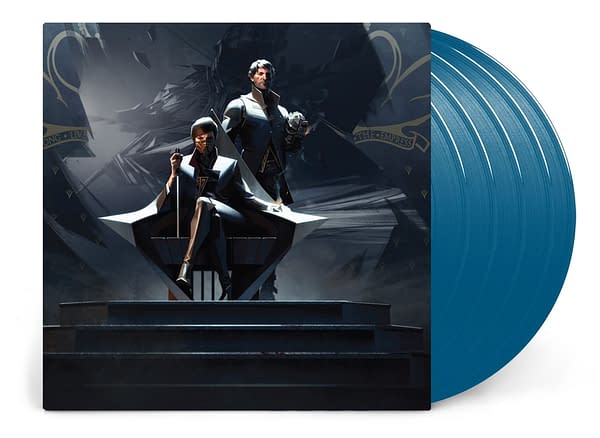 The Dishonored series is renowned for its immersive storytelling, unique level design, adaptive combat systems and compelling characters. From the top of Dunwall Tower to the depths of The Void, Daniel Licht's atmospheric scores have helped immerse players in the shadowy world of Corvo Attano, Emily Kaldwin, Daud, and Billie Lurk. The track selection, which was put together with input from Arkane Studios, includes fan-favourite songs from throughout the series, including "The Drunken Whaler", "Silver and Dust", "Brigmore Lullaby", and "Born in the Month of Darkness". In addition, the box set features a ten-track tribute album of new music by musician Benjamin Shielden, inspired by original composer Daniel Licht and the world of Dishonored. All 68 tracks have been specially mastered for vinyl and will be pressed onto five audiophile-quality, heavyweight 180g 'Sea Blue' discs. These will be housed in spined inner sleeves that slip into a deluxe rigid case, with sleeve artwork created by Arkane Studios' art team.