The eMLS Cup Will Officially Kick off At SXSW Next Weekend
SXSW attendees will have a chance to check out the opening event for the 2023 eMLS Cup as it will happen in Austin on March 12th.
---
Electronic Arts revealed they will be holding the first official 2023 eMLS Cup event at SXSW 2023 in Austin, as the event will take place on March 12th. The tournament, which has scored new sponsors with Coca-Cola Zero Sugar and TikTok as presenting brands, will be taking place next Sunday at Austin City Limits Live at the Moody Theater in Austin. In the leadup to the Cup, the eMLS Last Chance Qualifier will be held on March 11 at Q2 Stadium, which is home to Austin FC of Major League Soccer, featuring a ton of teams vying for a position in the finals as there is one remaining spot open. Meanwhile, Sunday's eMLS Cup is open to the public, and those looking to attend can reserve a complimentary ticket.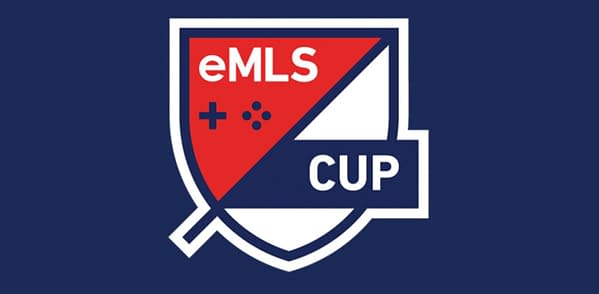 "In addition to catching the best EA Sports FIFA esports has to offer, attendees can enjoy a post-party concert with a soon-to-be-announced recording artist, limited edition eMLS giveaways, an area to create your own personalized FIFA Ultimate Team (FUT) card, play areas to enjoy EA Sports FIFA on PlayStation 5, and much more. Austin FC fans are invited to join their supporters' group on site as well to cheer their hometown hero eMLS Player 'xVerde'. "
"The top 12 eMLS teams will battle for the final trophy of the 2023 eMLS season, the eMLS Cup, and the largest total season prize pool in the league's history of $100,000. Fans can view the current seeding leading into the eMLS Cup and who won the 12th spot after the Last Chance Qualifier here. Atlanta United's Paulo Neto is the 2022 eMLS Cup champion and winner of the two League Series tournaments this season, giving the rest of the league a clear target in this year's season finale. The top two players in eMLS Cup get direct bids to the EA Sports FIFA 23 Global Series Playoffs. Third and fourth place will get a chance to compete in the EA Sports FIFA 23 Global Series Play-ins, effectively putting these four players in prime position to compete in the FIFAe World Cup."